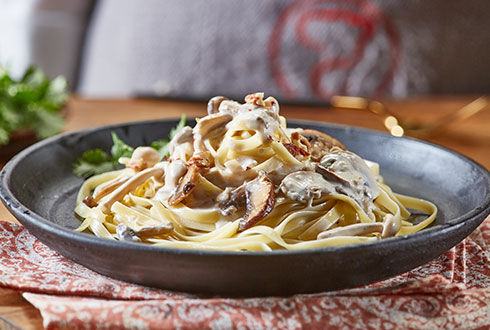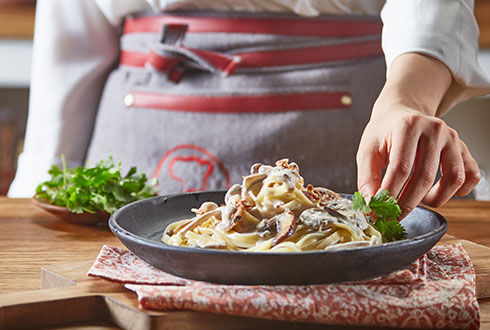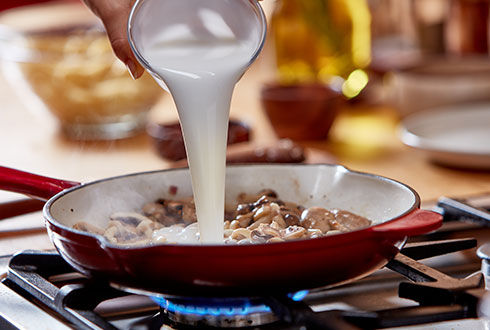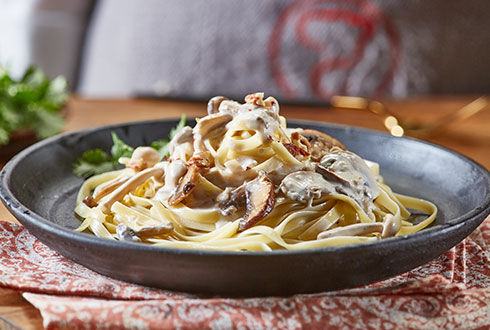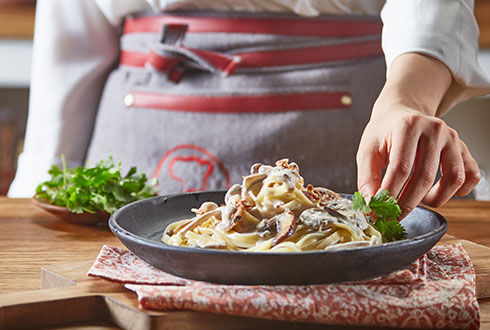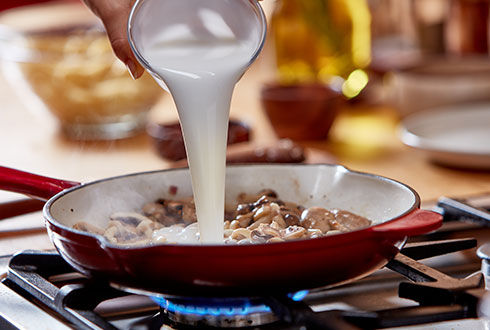 Fettuccini with Wild Mushroom Cream Sauce
In our version of this classic dish, butter-sauteed garlic, meaty, tender mushrooms, parmesan and cream come together to make an unabashedly rich, utterly decadent sauce that just calls out to be spooned over al dente pasta. This fettuccini with wild mushroom cream sauce is sophisticated yet comforting at the same time.
Goody Kitchen
Recipe by: Goody Kitchen
1

In a frying pan, heat the oil and butter. Cook the onions and garlic until they become soft. Add the mushrooms and cook. Add the cream, Parmesan, lemon juice, salt, and pepper.

2

Cook the pasta as per the instructions on the packet. To serve the pasta, make a nest with the fettuccini and fill the middle with the mushroom cream sauce.
%comment%
2 Replies
reply
Thank you, your comment is under review and will be posted as soon as approved
Dinner
Fettuccini, Italian, "main dish", Mushroom