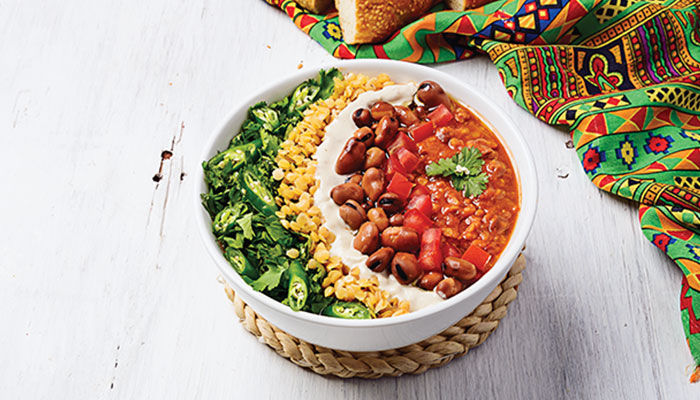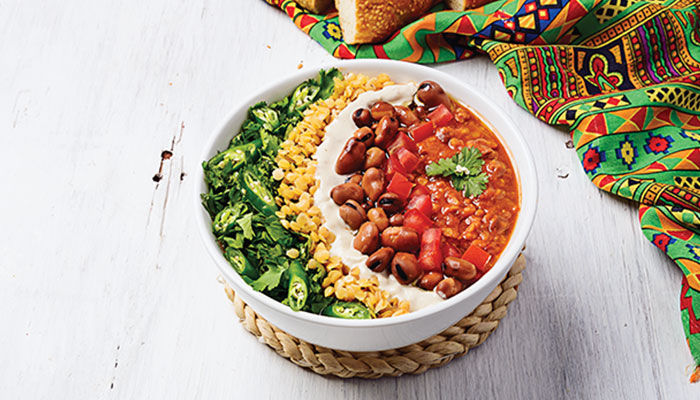 Healthy Fava Bean With Lentils
Here we see a traditional ful medames dish being given a thoroughly modern makeover thanks to a presentation technique that riffs on the layered bowl food trend. Our lightly spiced healthy fava beans with lentils are adorned with tahini, fresh tomatoes, green chillies and yogurt for a sustaining meal (leftovers make a gorgeous pack-for-work lunch).
Goody Kitchen
Recipe by: Goody Kitchen
1

Rinse and wash the Fava beans.

2

In a pot over medium heat, add oil, onion, garlic, chili pepper, and mix well until the onion is soft. After that add lentils and stir. Add Fava beans and mash it with a fork until the mixture is combined. Add the tahini by a quarter cup and add the tomato sauce and spices. Add tomato juice, stir well and leave on low heat for 5 minute and remove from heat.

3

In the serving dish, add the Fava beans mix.
%comment%
2 Replies
reply
Thank you, your comment is under review and will be posted as soon as approved
Breakfast
"Fava Bean", Lebanese, Lentils, "main dish"