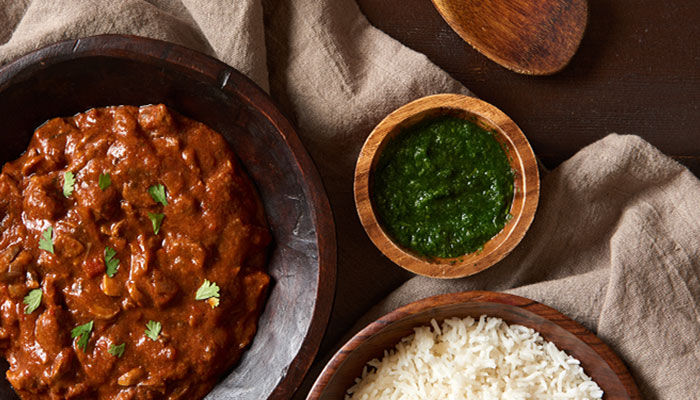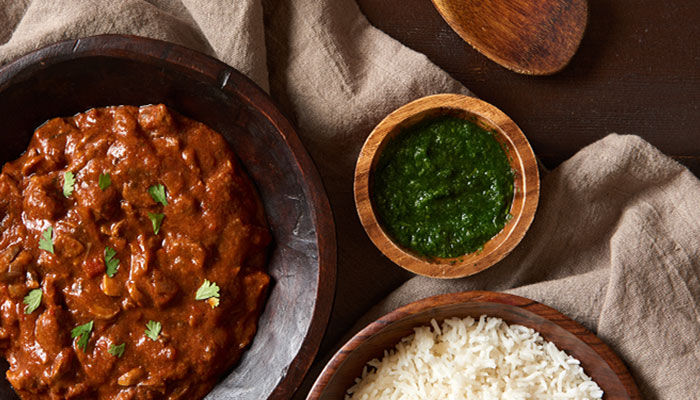 Meat Mugalgal with Mushroom Sauce
Our new take on this favourite Saudi dish features the traditional juicy lamb, aromatic spices and piquant tomato sauce but we've mixed things up a bit by adding mushrooms and suggesting that you accompany it with creamy, buttery mashed potatoes. The result? A meat mugalgal with mushroom sauce recipe that's ideal for a modern Eid feast.
Goody Kitchen
Recipe by: Goody Kitchen
1

Wash the meat well and then dry it from water.

2

In a wide dish, place the meat, then sprinkle flour and spread it over the meat.

3

In a pot over the heat, heat a spoon of the oil, then stir the meat quickly until its color changes; afterwards, add the remaining oil and the butter. Add the minced onion and continue stirring; then add the tomatoes can, garlic, spices, ketchup, chicken stock, vinegar, and green coriander, and continue stirring.

4

Cover the pot and leave it to simmer. Make sure to check it from time to time until a little stock remains. Add the salt and a cup of water, and then cover the pot and let it simmer until the meat is cooked.

5

Drain the mushrooms from water, and then flip it into a pan over the heat until the water dries out completely.

6

Add the mushrooms to the meat mixture and let it boil for 5 minutes.

7

Garnish the mugalgal with green coriander leaves, and serve it with mashed potatoes on the side."
%comment%
2 Replies
reply
Thank you, your comment is under review and will be posted as soon as approved
Lunch
Khaliji, "main dish", Meat, Mugalgalو