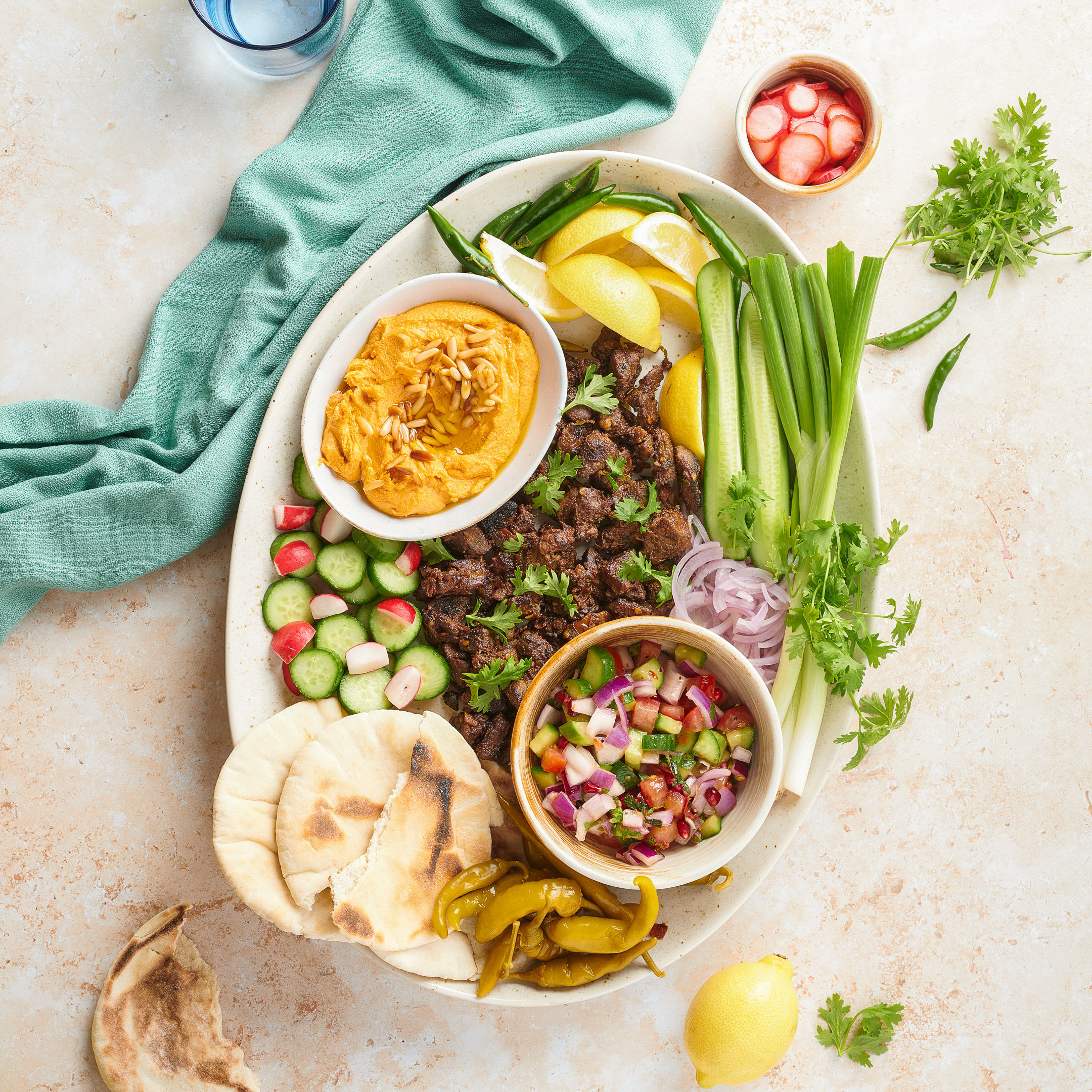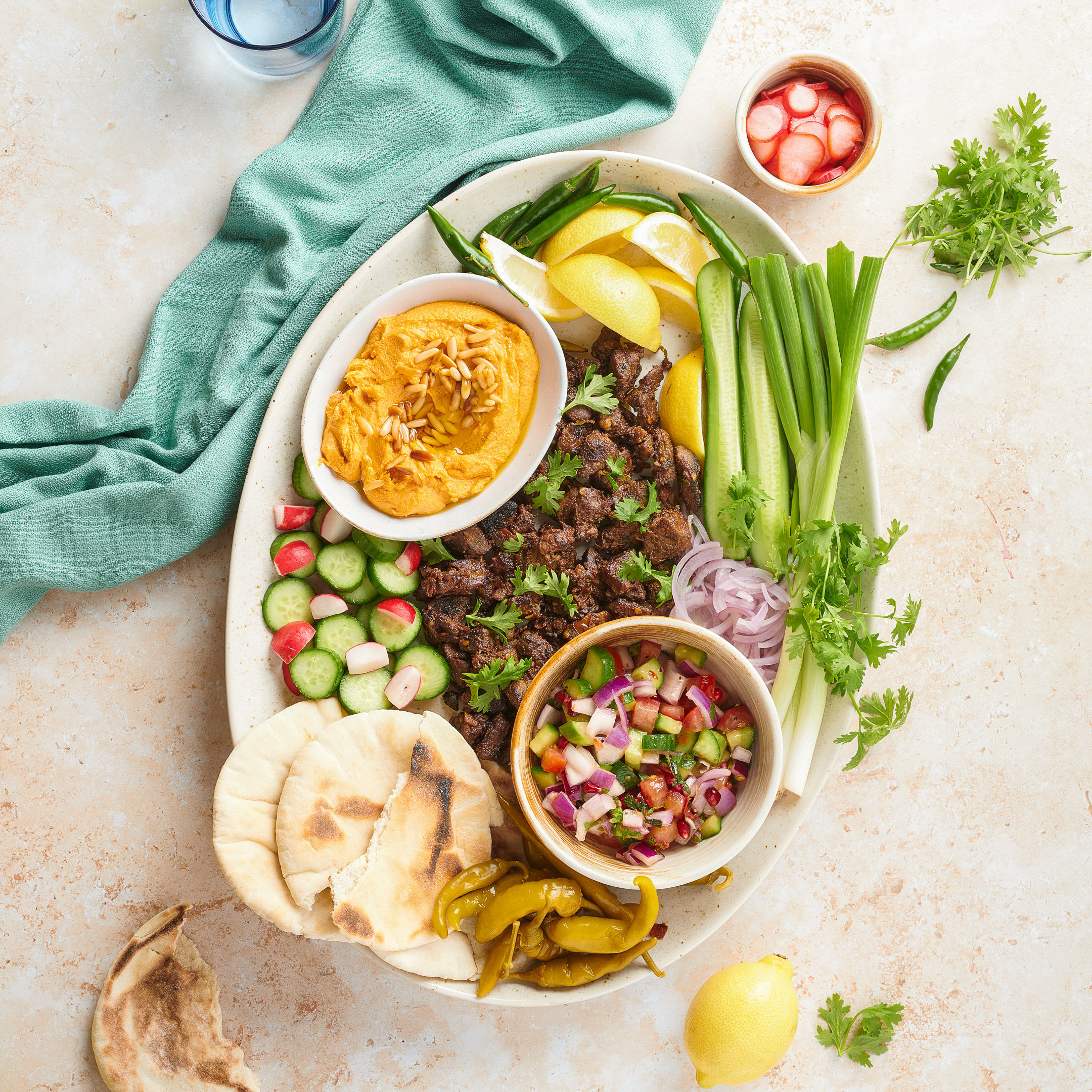 Megalgal Platter
This promises to be one of the best meat dishes you've ever tried. Crispy lamb coated in a spicy, sticky glaze that's packed full of heat and fragrance, the megalgal pairs perfectly with hummus, chopped Arabic salad, flatbread and pickled chillies to make a platter that will set tastebuds tingling.
Goody Kitchen
Recipe by: Goody Kitchen
1

To make the hummus, put all the ingredients except the pine nuts in a food processor. Blend until the ingredients are combined and the hummus has reached the desired consistency. Set aside until ready to serve.

2

For the megalgal, set a large frying pan over a medium-high heat. Add the ghee and onions then cook for 4-5 minutes until they start to turn translucent. Stir in the lamb and ground ginger, then add a splash of water. Continue to cook the lamb, covered with a lid, for 20-25 minutes, adding a splash of water as needed. You want to cook the lamb until it is soft and tender, with a beautiful dark brown exterior.

3

Stir in the garlic and green chilli, cover again and cook for 2 minutes more until fragrant. Stir in the chopped tomato and remaining spices and cook for a further 2 minutes. Stir in the chopped coriander.

4

While the meat cooks, combine the salad ingredients in a large serving bowl. Serve the salad, megalgal and hummus on a large platter with warm flatbreads, pickled chillies, lemon wedges, spring onions and cucumbers.
%comment%
2 Replies
reply
Thank you, your comment is under review and will be posted as soon as approved
Breakfast
breakfast, Peas, tomato