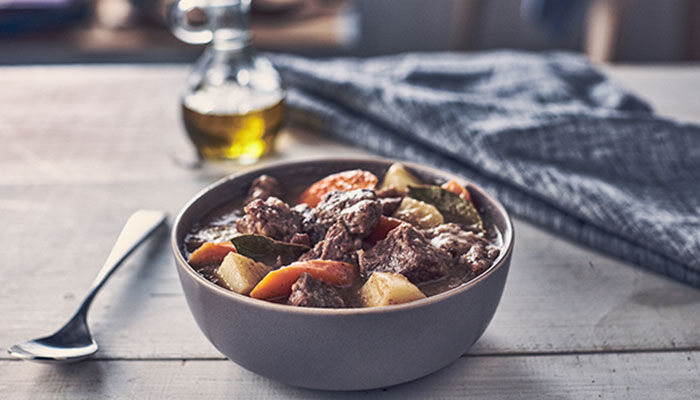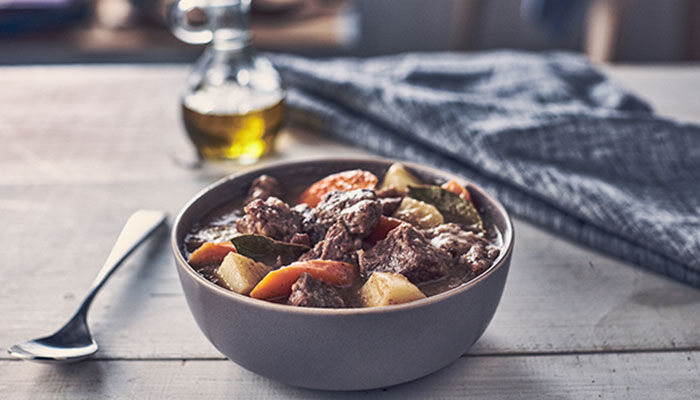 Old Fashioned Beef Stew
If it's comfort food you're in the mood for, look no further. Cooked low and slow and left to simmer away for a good few hour, this pleasingly hands-off recipe for traditional beef stew transforms everyday ingredients into something truly special – think flavoursome tender meat, soft, velvety vegetables and a glossy, rib-sticking sauce.
Goody Kitchen
Recipe by: Goody Kitchen
1

Combine the flour and pepper in a bowl, add the beef and coat well. Heat 3 teaspoons of the oil in a large pot. Add the beef; do not overcrowd. Cook, turning the pieces until beef is browned on all sides, about 5 minutes per batch; add more oil as needed between batches.

2

Remove the beef from the pot and add the Goody Cider vinegar. Cook over medium-high heat, scraping the pan with a wooden spoon to loosen any browned bits. Add the beef, beef broth and bay leaves. Bring to a boil, then reduce to a slow simmer.
%comment%
2 Replies
reply
Thank you, your comment is under review and will be posted as soon as approved
Lunch
Beef, "main dish", Stew