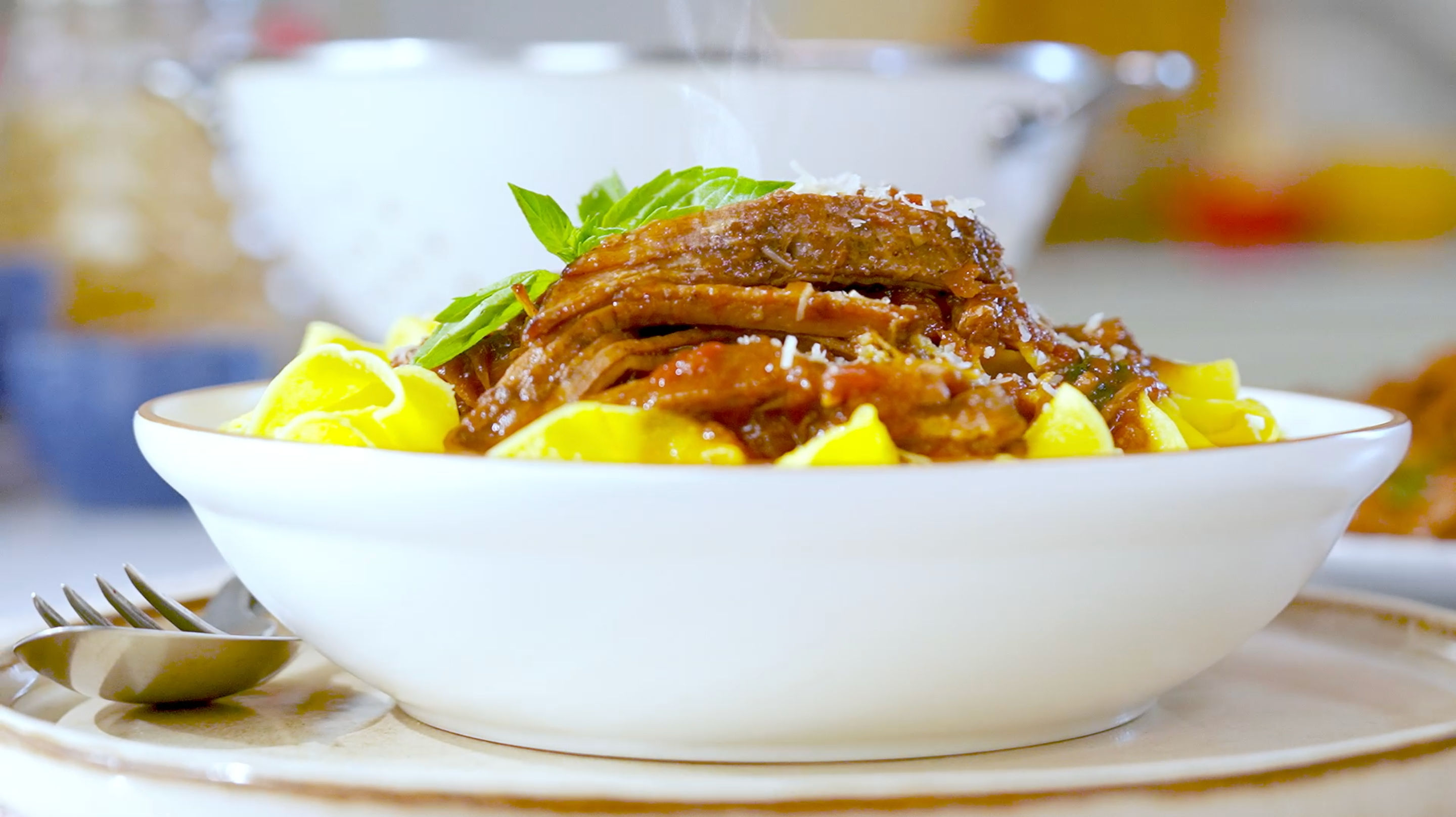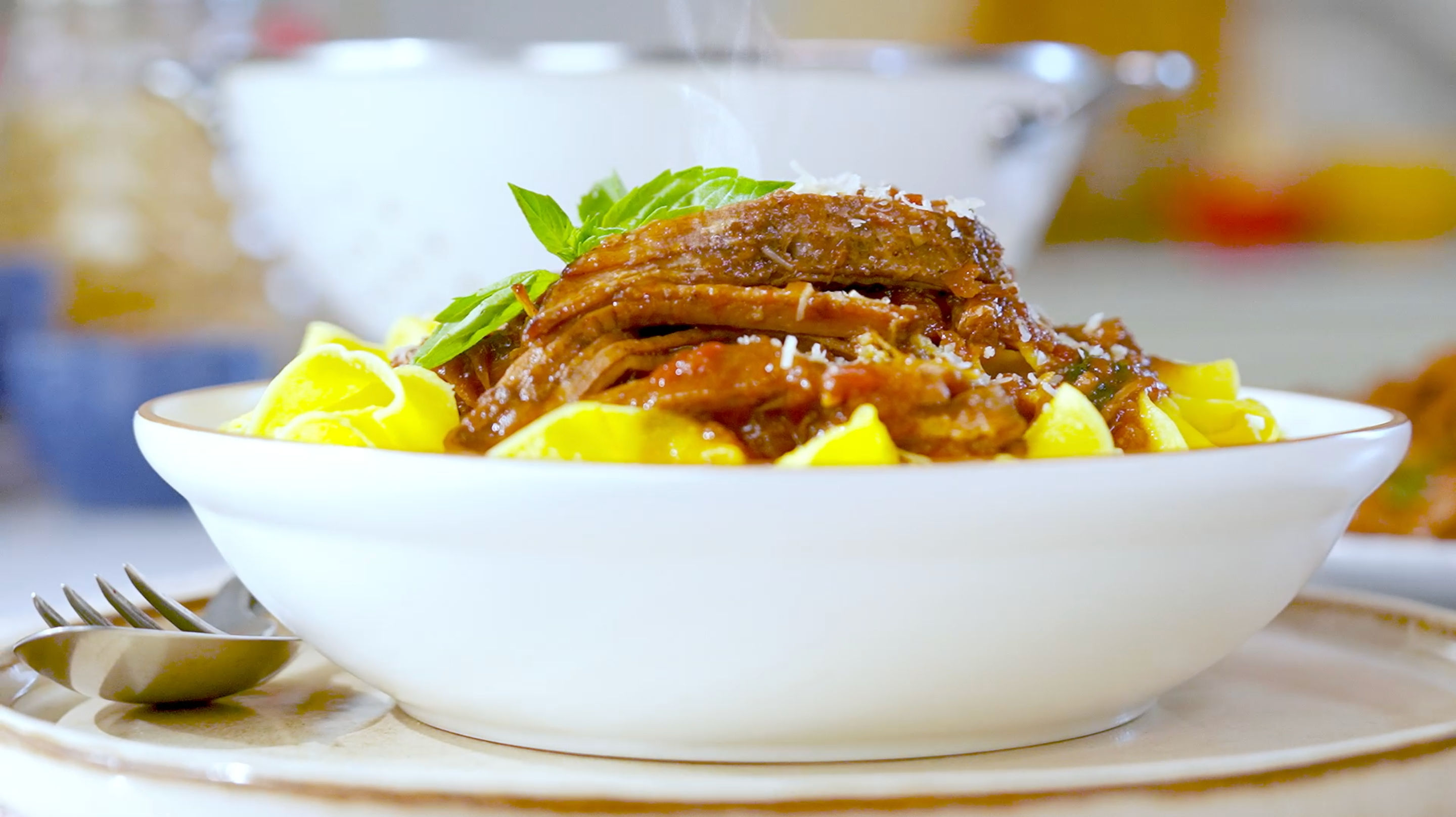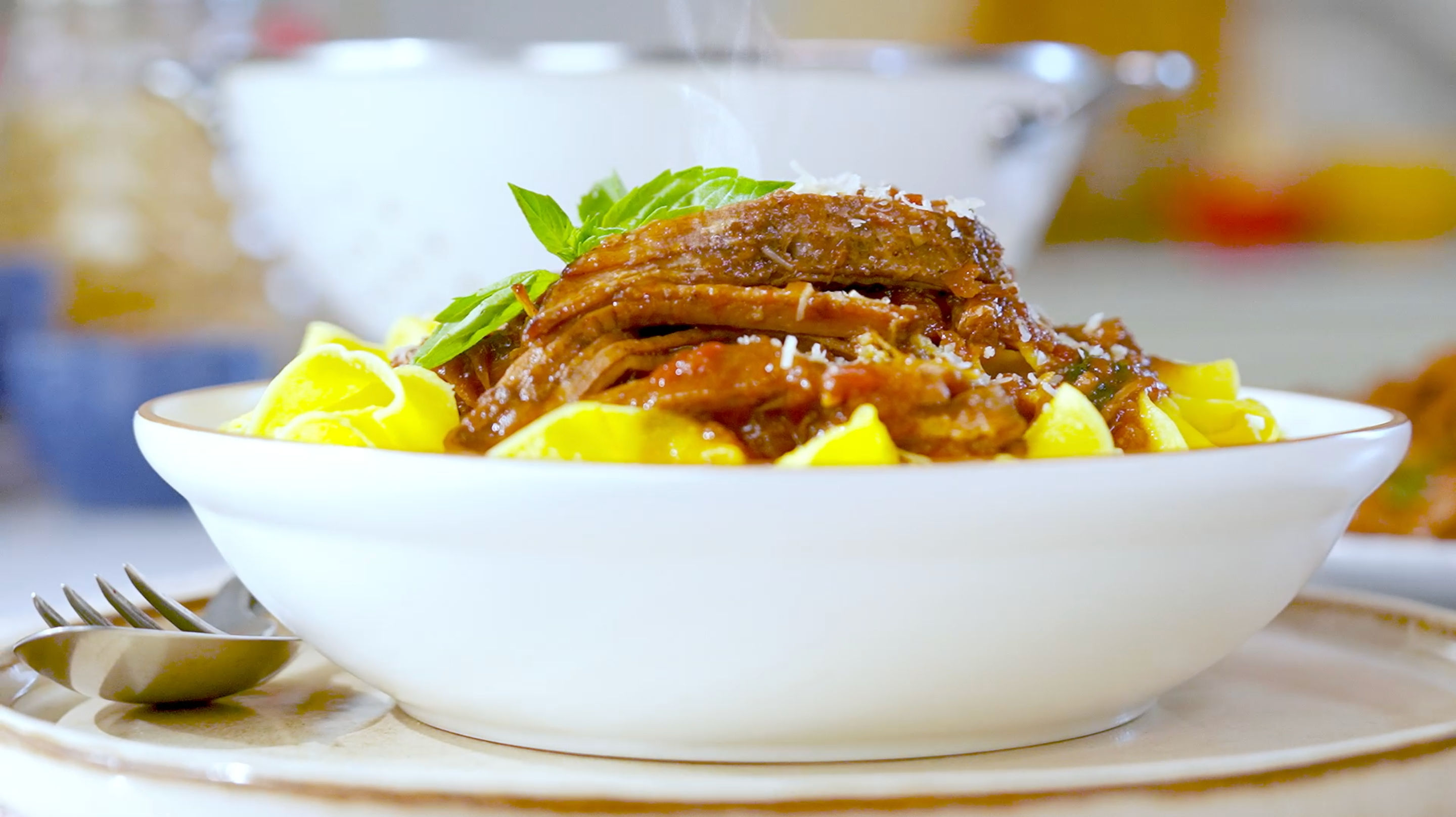 Slow Cooked Beef Ragu Pasta
Upgrade your pasta game with this Slow Cooked Beef Ragu Pasta recipe, perfect for a special occasion or a casual weeknight dinner!
Pastapedia
Recipe by: Pastapedia
1

Heat 2 tbsps. of oil in a saucepan over high heat, add the brisket and dust with flour. Sear your brisket for 2–3 minutes on each side or until browned. Remove from the pan and set aside.

2

Reduce the heat to low and add your remaining oil along with the onion and garlic, then cook for 6–8 minutes or until softened.

3

Add tomato paste and grape juice, while scraping the bottom of the pan, then your stock, tomatoes, bay leaves, some basil leaves and sugar. Stir to combine.

4

Return the brisket to the saucepan, cover, and cook on low heat or transfer to preheated oven to 180 C and roast for 2 hours.

5

Remove the beef from the pan and shred it using 2 forks, discarding any fat.

6

Return your meat to the sauce and mix to combine, while seasoning with salt and pepper.

7

Cook the pasta as per the instructions on the packet and drain.

8

Serve the pasta topped with sauce and garnished with parmesan cheese and basil leaves.
%comment%
2 Replies
reply
Thank you, your comment is under review and will be posted as soon as approved
Dinner
Cooked, Pasta, Ragu, Slow