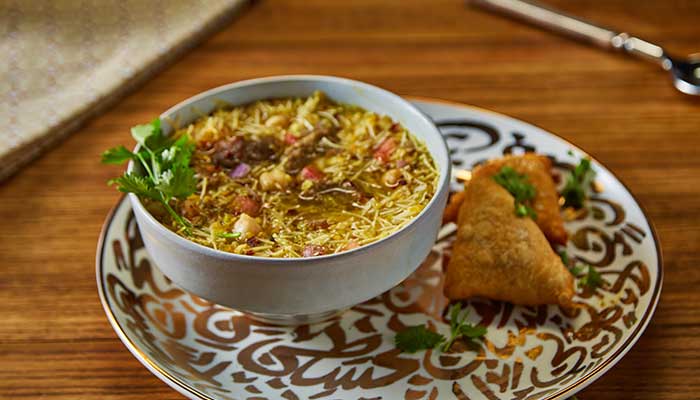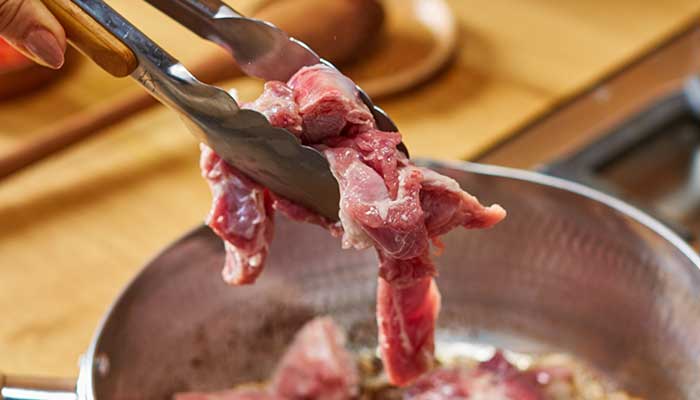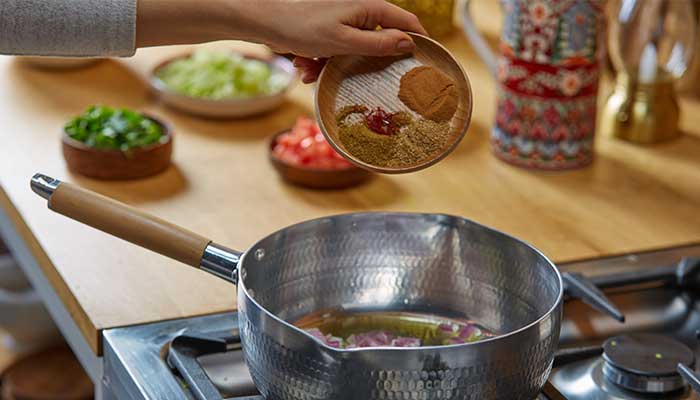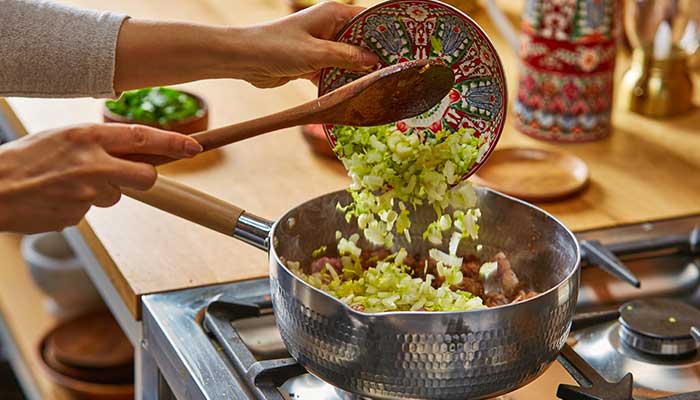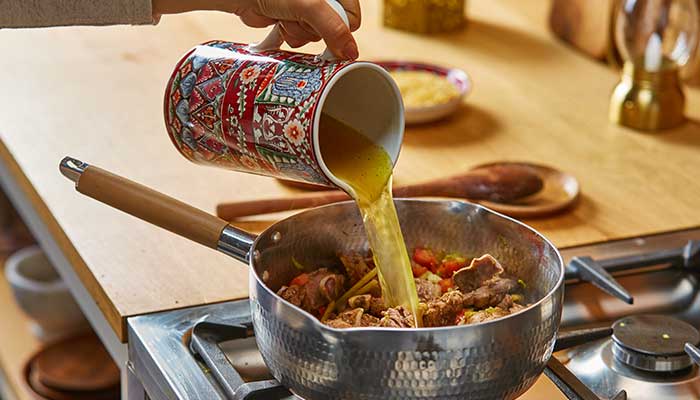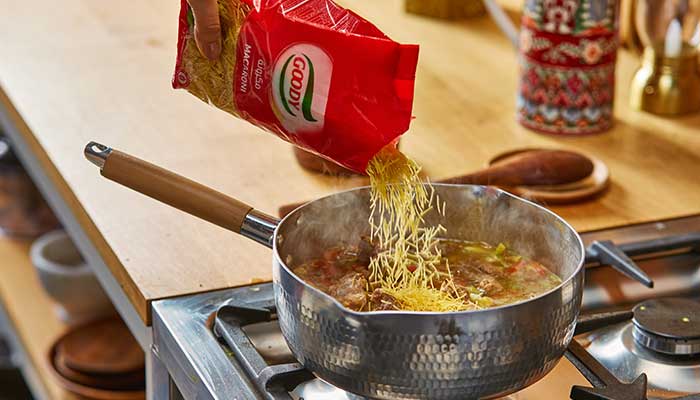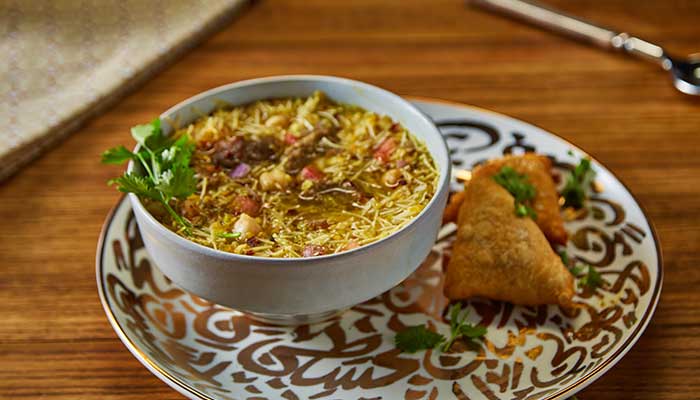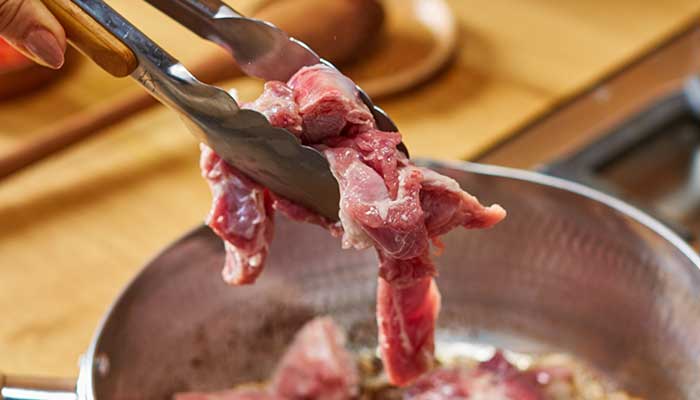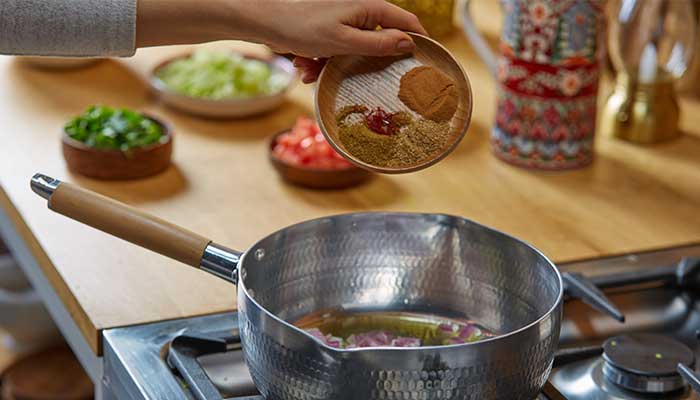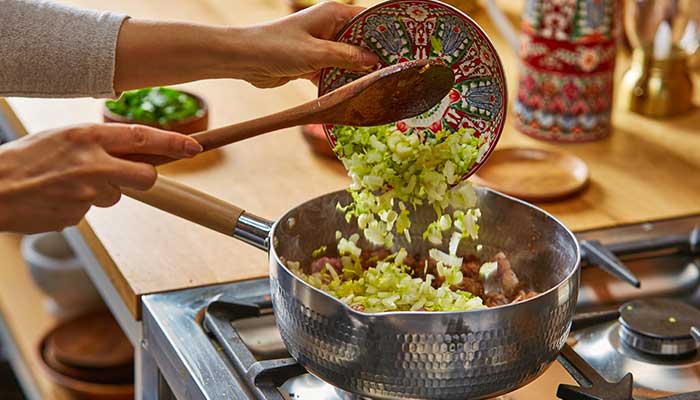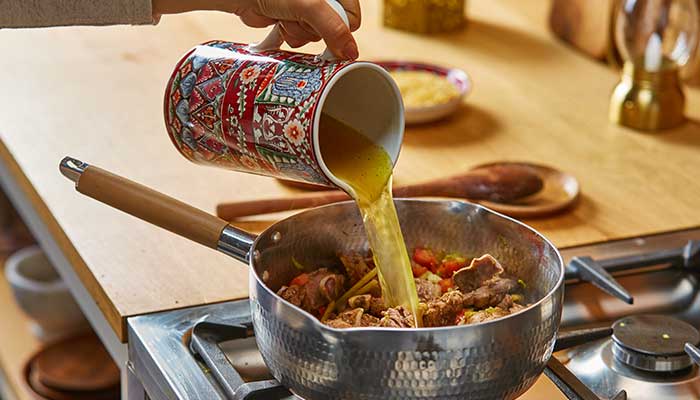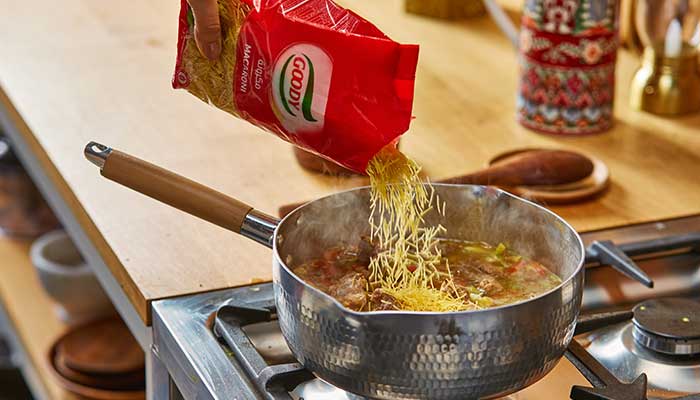 Harira Soup
Live the Moroccan atmosphere with the Harira soup, enjoying its rich components and fragrant smell.

Goody Kitchen
Recipe by: Goody Kitchen
1

Clean the meat from the excess fat then cut it into cubes of about 2 cm.

3

Heat oil in a big pot, add the onion then fry it until it becomes golden. Add all the spices (ginger, cumin, cinnamon, dry coriander and saffron), stirring .

5

add the meat and the celery, leave it to cook while stirring for 2 minutes or until the meat absorbs all the spices.

6

Add the tomatoes and the chicken bouillon cubes to the same pot; leave them over the heat for 10 minutes until the tomatoes wilt. Add the cups of water, cover then leave them over the heat for about 90 minutes or until the meat is done, stirring constantly every 10 minutes.

7

Add the lentils then stir all the ingredients, cover the pot and leave it over the heat for 30 minutes or until the lentils are done.Add the chickpeas and vermicelli; leave over the heat for 5 minutes.Garnish the dish with fresh green coriander before serving.
%comment%
2 Replies
reply
Thank you, your comment is under review and will be posted as soon as approved
Lunch
Mediterranean, Pasta, Ramdan, Soup, Vermicelli