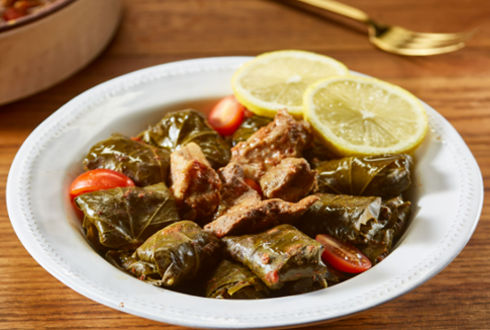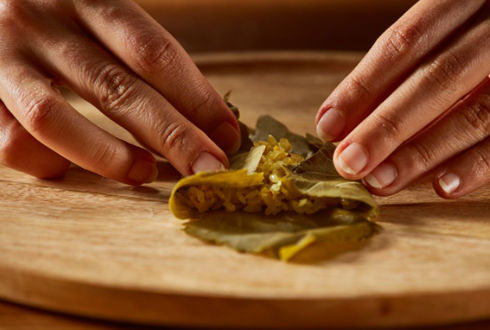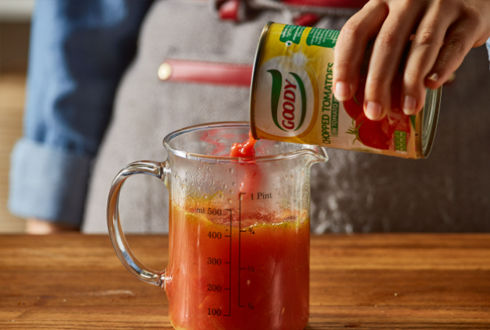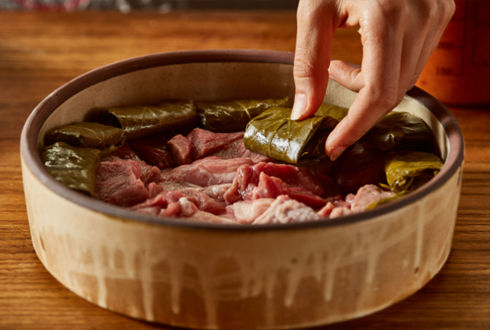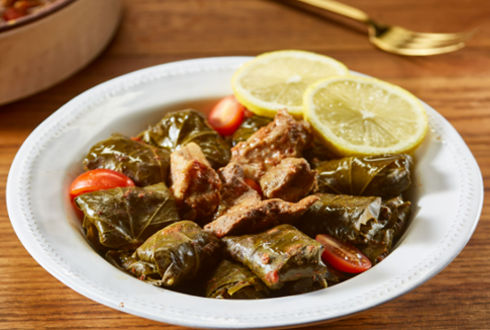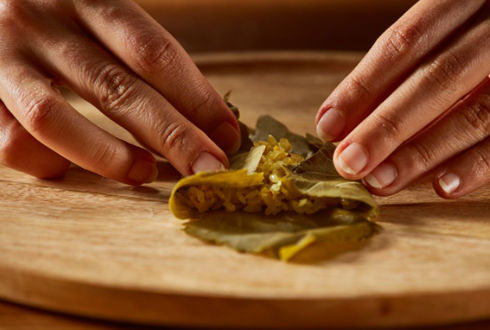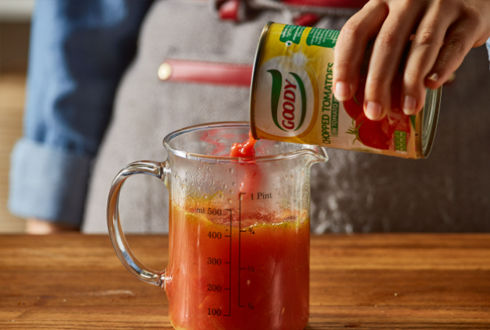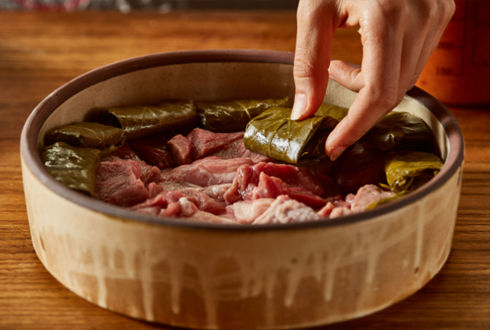 Hail Grape Leaves
Hail Grape Leaves" is a fantastic mix of mutton meat with rice, onions, lemon and red pepper; a wonderful meal… for you and your family.

Goody Kitchen
Recipe by: Goody Kitchen
1

Heat two spoons of oil in a pot over medium heat, then add the filling ingredients; stir well for a couple of minutes, and then leave the mixture over the heat for 10-15 minutes until the rice is cooked and becomes tender.

2

Place one grape leaf in a small 2-cm diameter circular plate, then put the filling on top of the leaf. Fold it from the upper part, then fold from the edges and the end of the leaf, and place the end inside the folds. Flip the plate to take the grape leaves out, and so they would have taken the plate's shape. Repeat the process until the amount ends.

3

Mix the grape leaves stock ingredients in a deep bowl, and set the mixture aside.

4

Place the meat pieces in a large oven sheet, then put the stuffed grape leaves over it, and pour the stock. If the stock does not cover the top of the grape leaves, you can increase the water to cover the top of the grape leaves. Wrap the sheet with two layers of tin foil; place it in the oven at 230oC and leave the sheet for an hour and a half; afterwards, take out the sheet and let it cool without removing the foil, so that the grape leaves will not blacken.Place the Hail grape leaves in the serving dish and serve hot.
%comment%
2 Replies
reply
Thank you, your comment is under review and will be posted as soon as approved
Lunch
appetizer, Grape, khaliji, Leaves