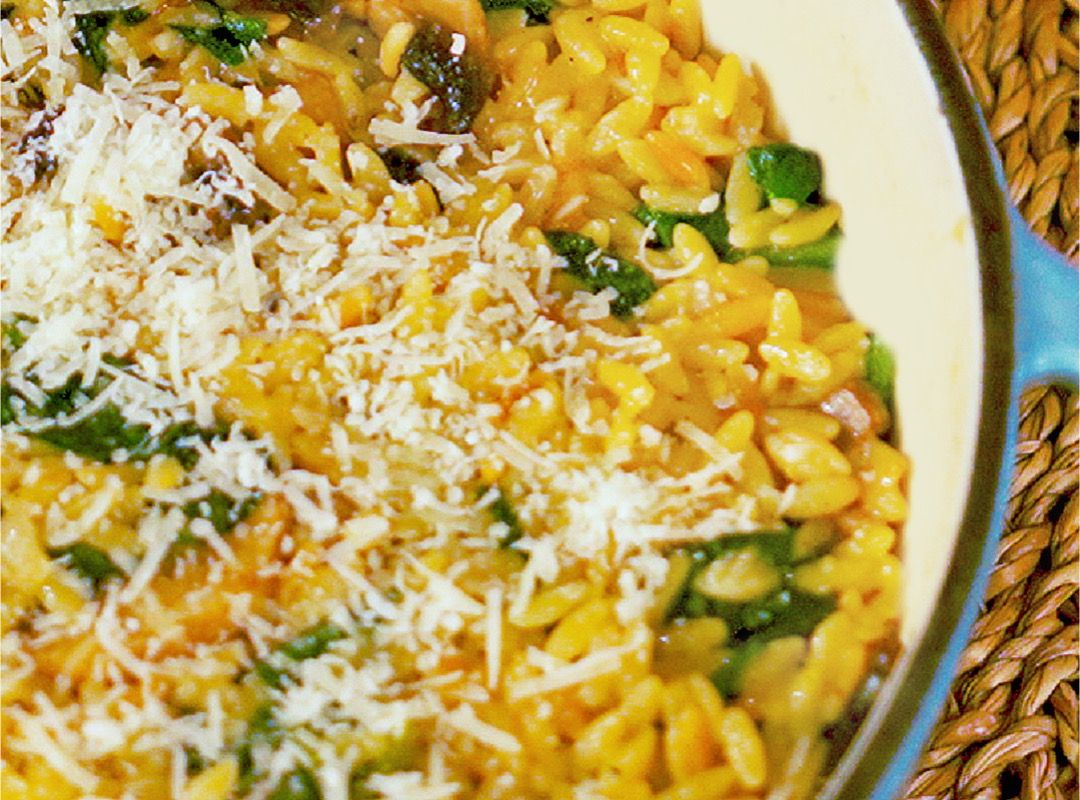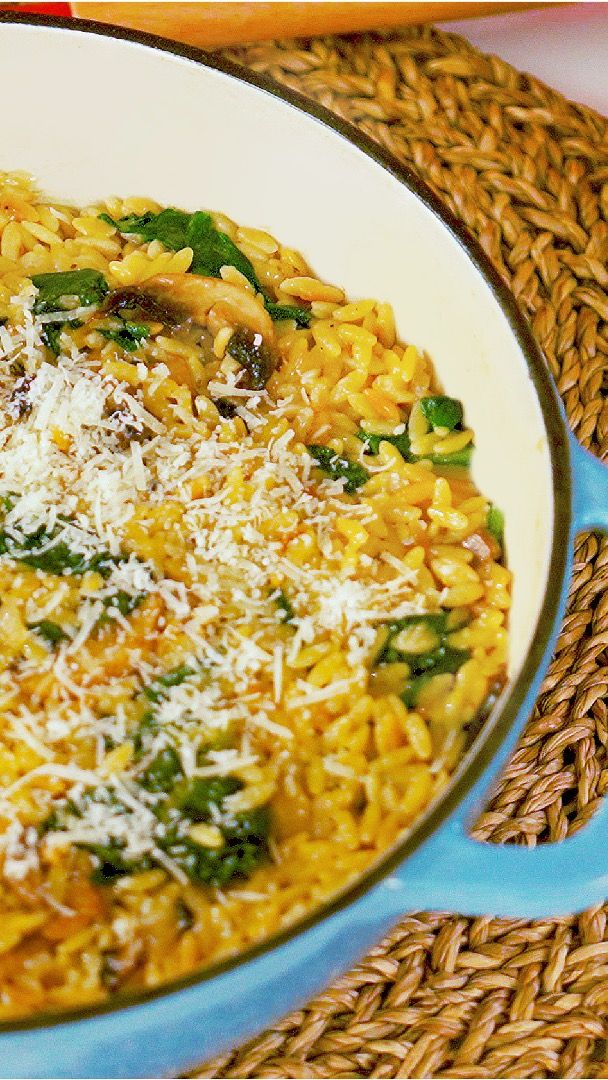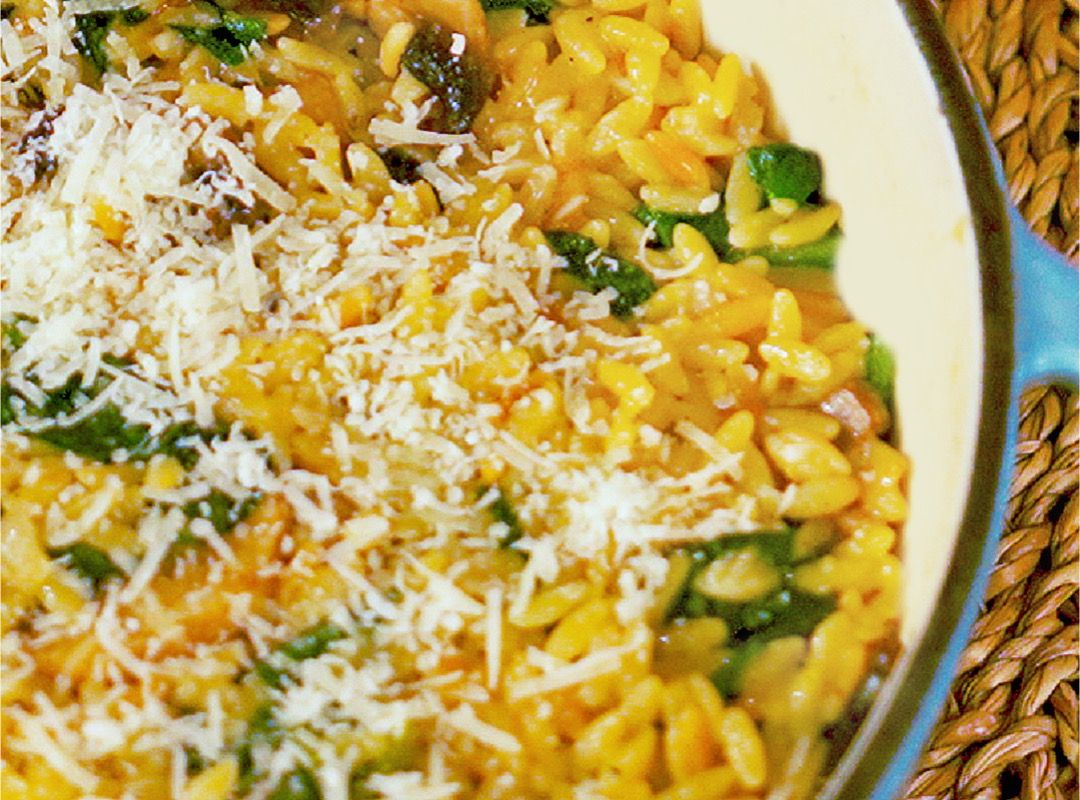 Creamy Mushroom and Spinach Orzo
This simple recipe makes for a creamy hearty dish, loaded with mushrooms, spinach and freshly grated parmesan cheese.
Pastapedia
Recipe by: Pastapedia
1

In a semi-deep pan, heat oil and butter. Add onion and saute for 2 minutes. Add garlic and mushrooms, and stir for another 3 minutes. Add orzo and continue stirring for a further 3 minutes.

2

Add the Alfredo Truffle sauce and chicken stock. Once it starts boiling, reduce heat and cover. Cook for 15 minutes until the orzo is cooked, and the liquid thickens.

3

Add the spinach and cheese. Season with salt and pepper and stir. Cover and leave to cook for another 3-5 minutes.
%comment%
2 Replies
reply
Thank you, your comment is under review and will be posted as soon as approved
Dinner
Creamy, Mushroom, Orzo, Spinnach