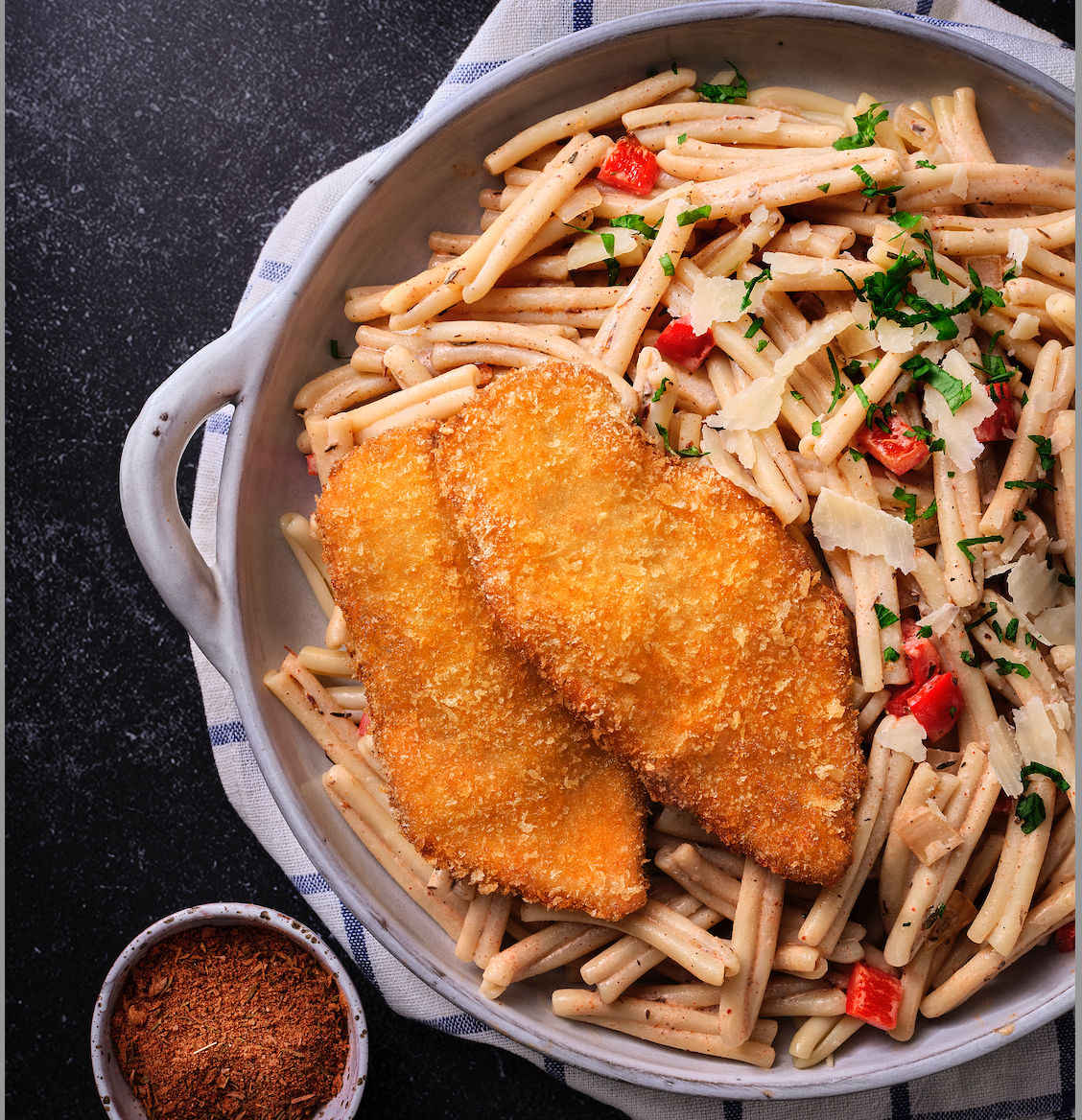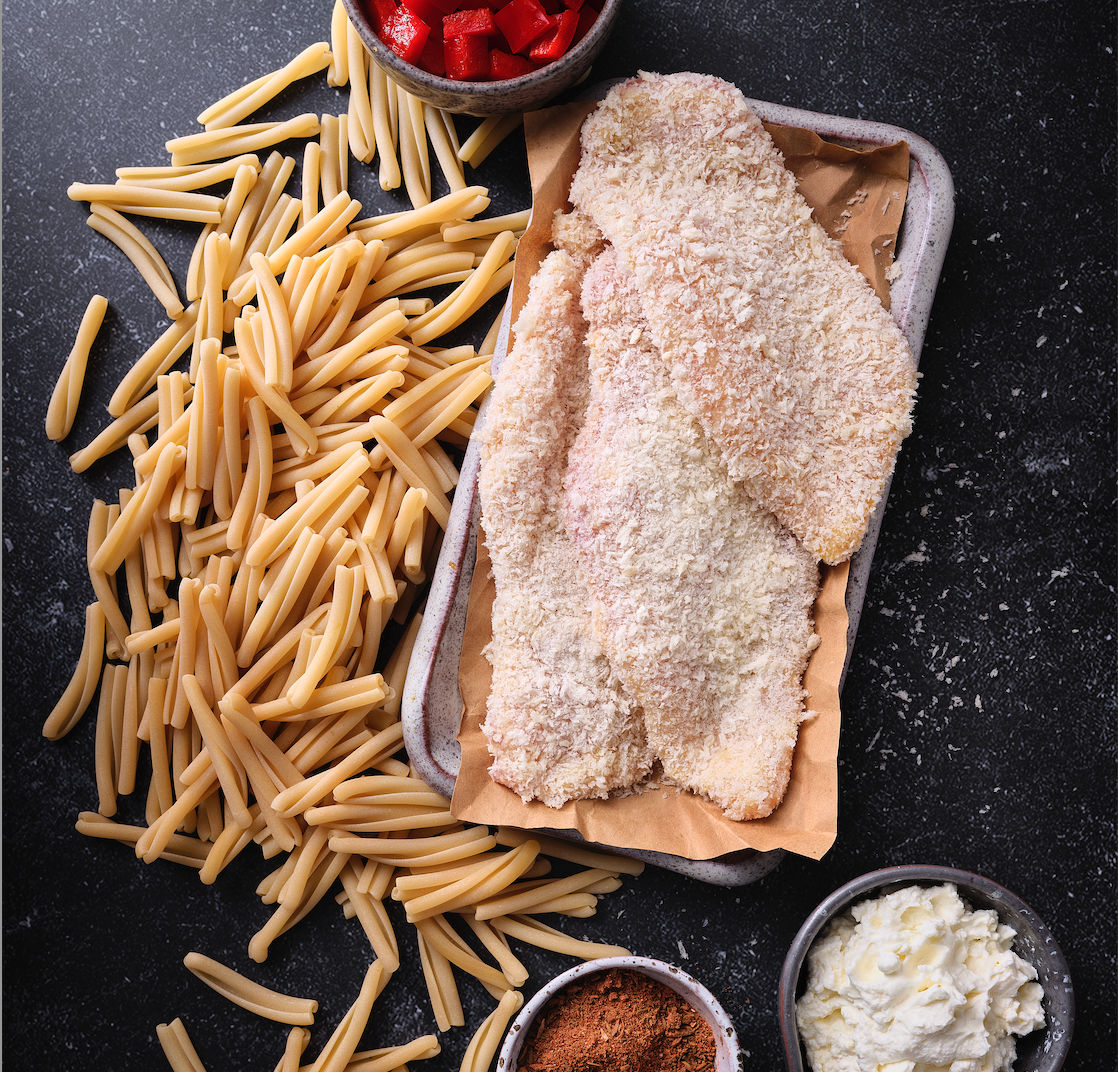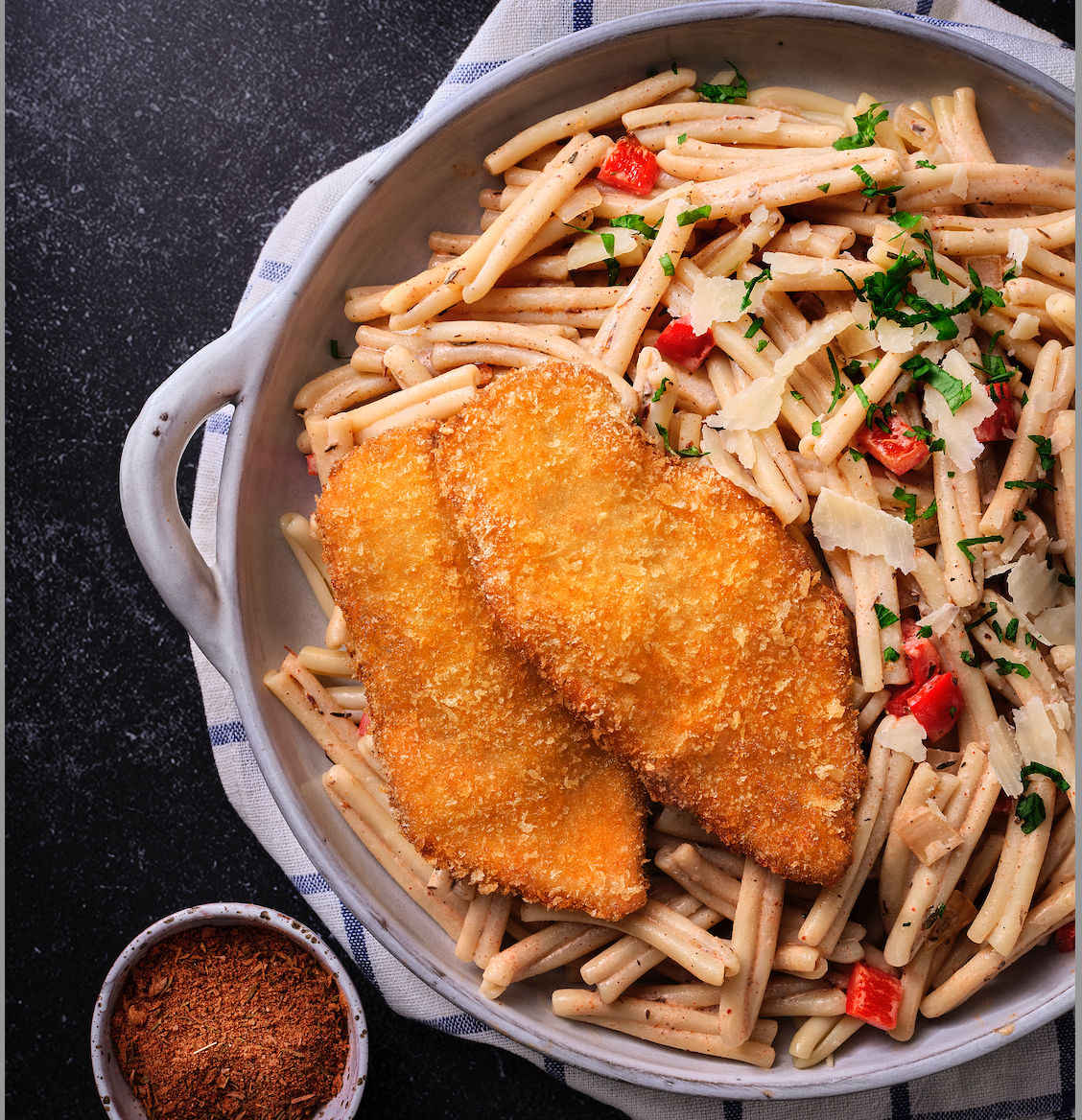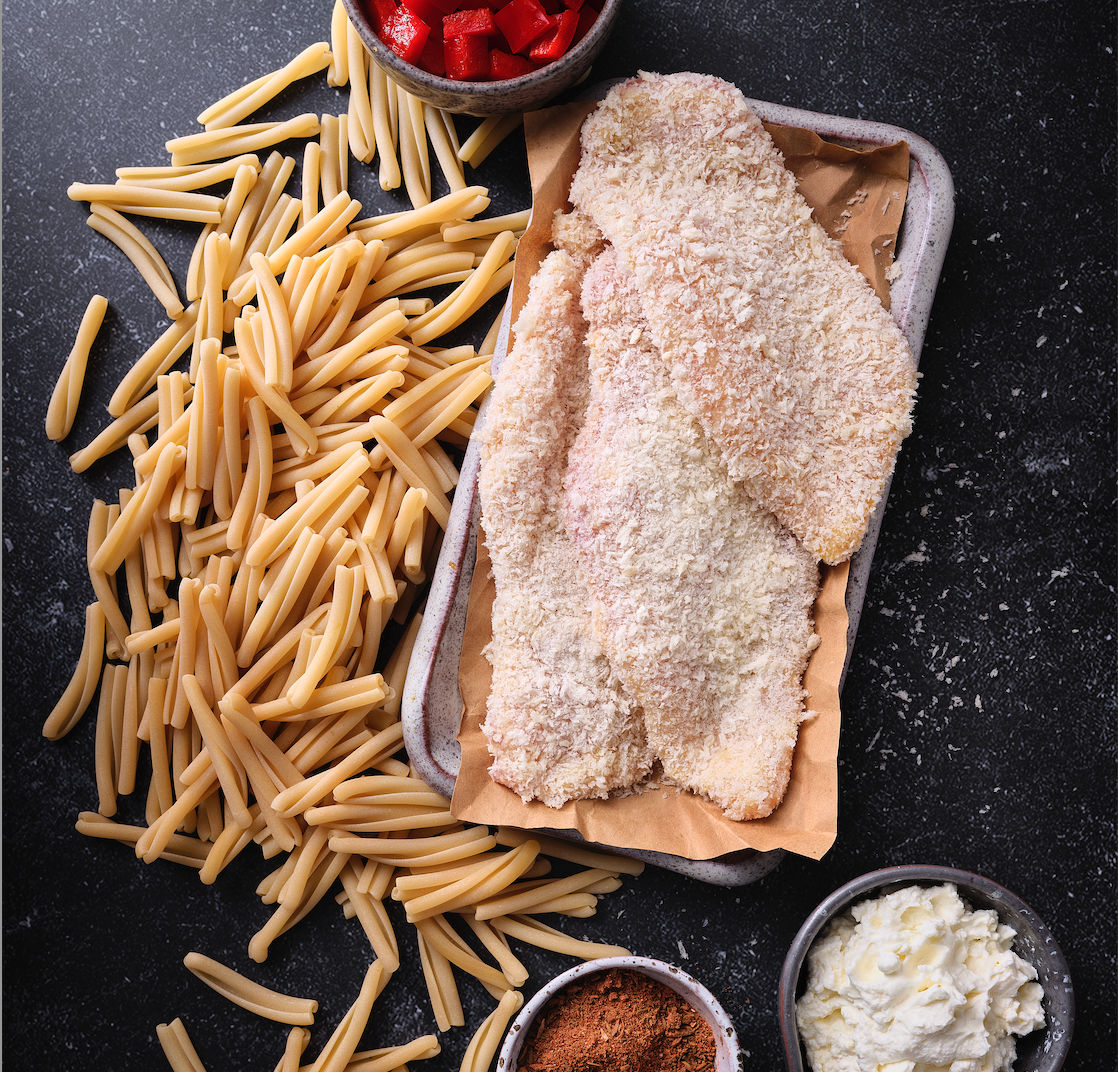 Southern Style Fried Chicken Pasta
Bring a taste of the American South to your plate with this delicious Southern Style Fried Chicken Pasta!
Pastapedia
Recipe by: Pastapedia
1

In a large pot, cook the pasta as per the instructions on the packet.

2

While it cooks, add flour, salt and pepper into a a bowl. In another bowl, mix the panko with ½ cup parmesan.
In a third bowl, whisk the egg with salt and pepper.

3

Dip the chicken breasts in the flour and shake off any excess. Then, dip into the egg mixture and let any excess drip off. Finally, coat your cutlets in the panko mixture, making sure the entire piece is well coated.

4

Deep fry breaded chicken in hot oil (180C), until golden brown then drain on kitchen paper.

5

Heat the olive oil over medium-high heat. Add the onion and cook for about 5 minutes, or until soft. Add garlic and bell peppers and cook for another 5 minutes until the peppers are soft.

6

Stir in the Cajun seasoning, and add a pinch of red pepper flakes, salt, and pepper. Pour in the milk, cream and stock. Add the cream cheese, whisking until smooth. Bring the sauce to a gentle simmer until it is thickened.

7

Toss in the pasta and serve topped with the breaded chicken, garnished with parsley and parmesan.
%comment%
2 Replies
reply
Thank you, your comment is under review and will be posted as soon as approved
Dinner
Chicken, Pasta, Southern, Style