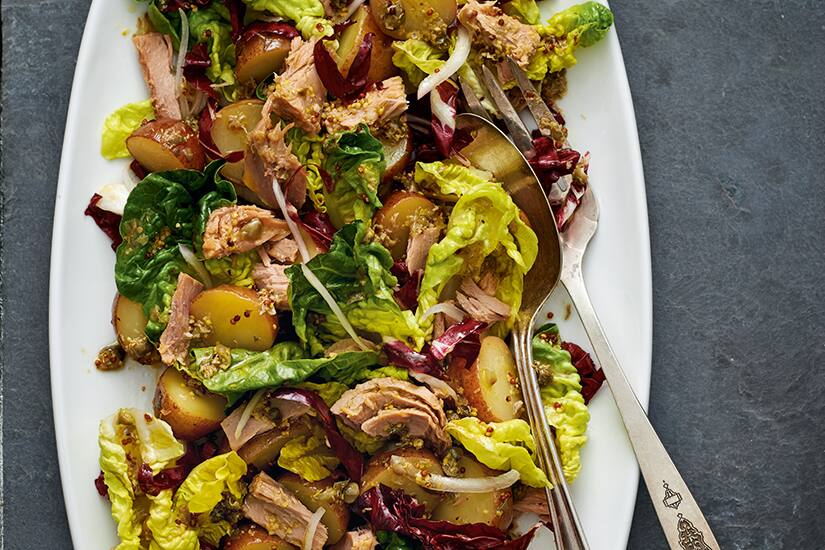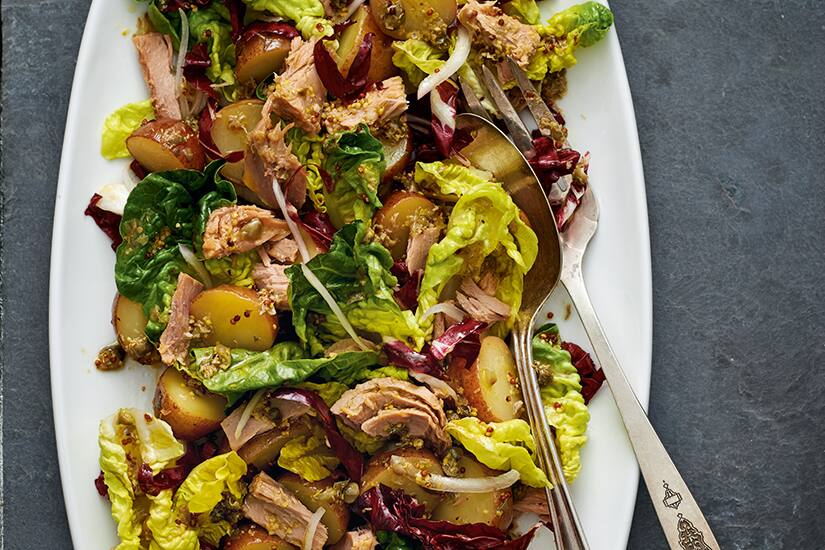 Tuna and Potato Salad with Lemon Caper Dressing
Add colors to your table with this Tuna and Potato Salad with Colored Fusilli pasta with a tasty caper dressing
Goody Kitchen
Recipe by: Goody Kitchen
1

Prepare the dressing by mixing together the lemon zest and juice, capers, honey, Dijon mustard, shallot, 1 tbsp of parsley, and olive oil in a jar. Season well with salt and pepper and shake vigorously to combine. Set aside.

2

Put the potatoes in a pot of cold salted water and bring to the boil. Simmer gently until potatoes are tender. Drain and let it cool enough to handle before peeling.

3

Bring another pot of water to boil and add the pasta. Cook till al dente and drain. Put a small amount of olive oil.

4

Put the potatoes and pasta together with the remaining ingredients and add the dressing. Serve immediately.
%comment%
2 Replies
reply
Thank you, your comment is under review and will be posted as soon as approved