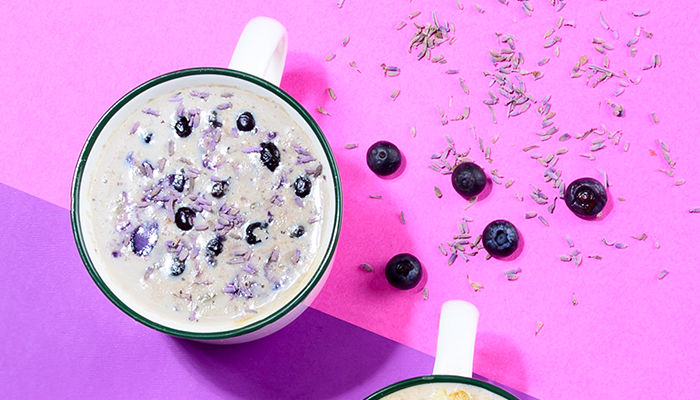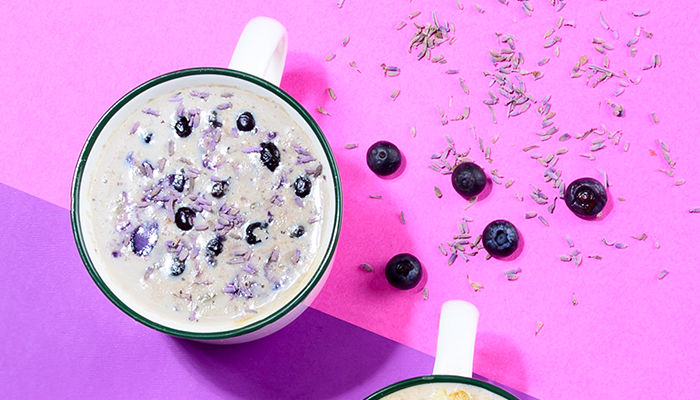 Blueberry Lavender Latte
Light and slightly nutty tasting with a floral aroma courtesy of the lavender, fruitiness from the berries and mild coffee kick, this unusual recipe for a blueberry lavender latte is a revelation. Serve warm topped with extra blueberries and a scattering of dried lavender for an all-new, ever so special treat for the tastebuds.
Goody Kitchen
Recipe by: Goody Kitchen
1

Heat the milk with the fresh blueberries; stirring well until the milk's color changes. Afterwards, add the dried lavender and leave it a little bit. Strain the milk and whisk it with the beater to form foam for the milk.

2

Add the components of the coffee envelope; and stir well until they are incorporated; then garnish the coffee with a little dried lavender.
%comment%
2 Replies
reply
Thank you, your comment is under review and will be posted as soon as approved
Drinks
American, blueberries, coffee, Cofique, Latte