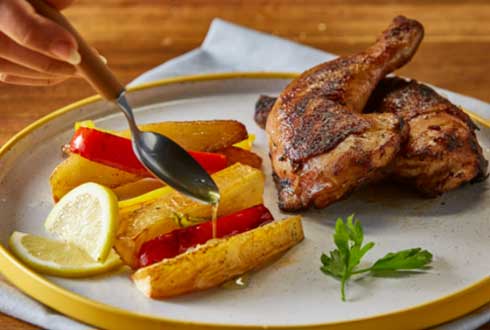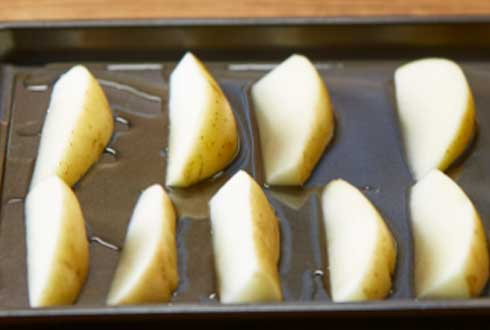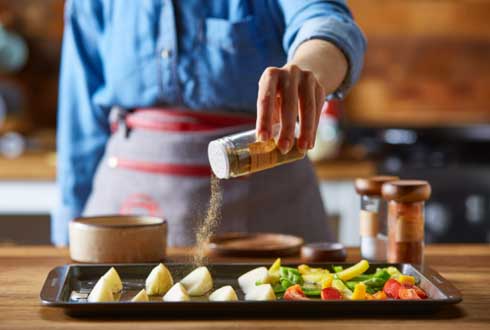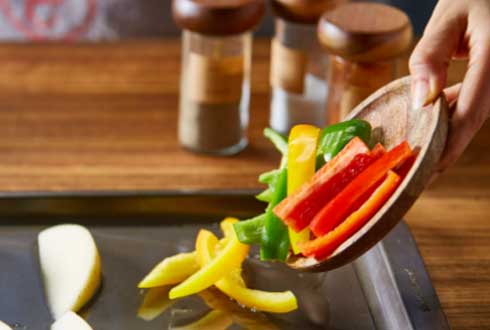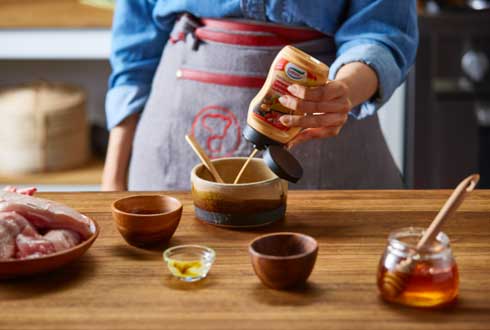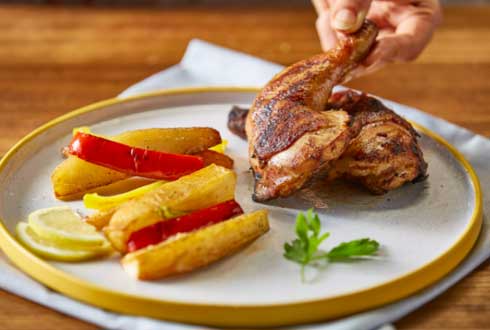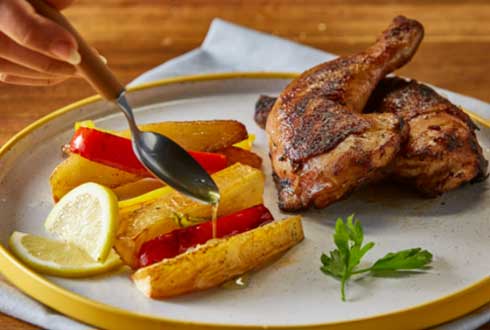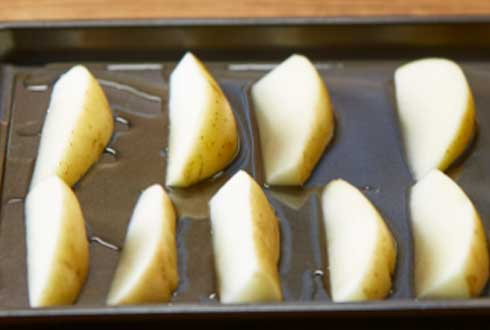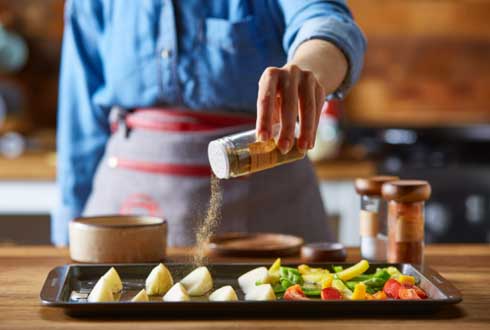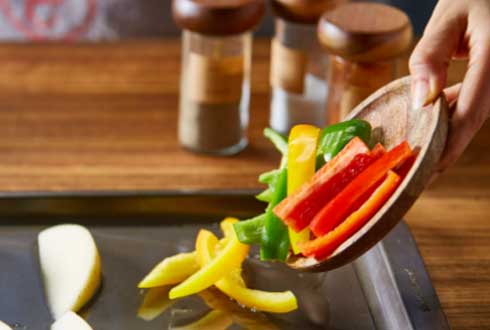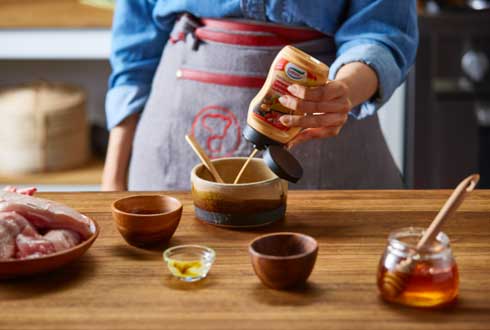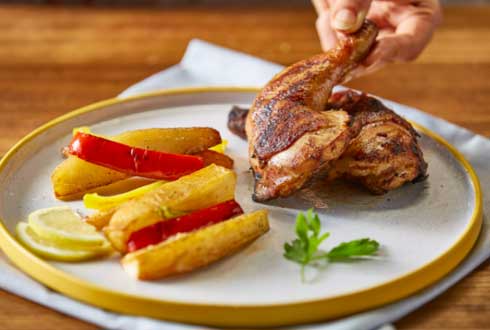 Grilled Chicken With Smoky Potatoes And Peppers
In this recipe for grilled chicken with smoky potatoes and peppers the chicken pieces are coated in a sticky-sweet and slightly spicy sauce, before being seared over a high heat until the skin is crisp and the meat tender and juicy. Served with homemade fries and roasted peppers it makes for an impressive restaurant-standard dish.
Goody Kitchen
Recipe by: Goody Kitchen
1

Preheat the oven to 180°C. Slice the potatoes in half lengthways then cut each half into quarters. Put in a pan of cold water and set over a high heat. Bring to the boil then simmer gently for 12 minutes, or until soft when pierced with a knife. Drain roughly and allow to steam dry for 5 minutes.

2

Drizzle 3 tbsp olive oil on to a baking tray and put in the oven. Once add, carefully add the potatoes and turn with tongs to coat in the oil. Season and bake for 20 minutes or until golden all over.

3

Meanwhile, prepare the peppers. Slice into strips and arrange on a baking tray. Drizzle with oil, season then bake for 15 minutes, or until soft.

4

For the chicken, arrange the chicken pieces on a baking tray or large plate. Whisk together the Goody Sriracha, soy sauce, honey, English mustard, salt, garlic powder and olive oil until thick. Pour half over the chicken and rub all over to coat.

5

Heat a griddle pan to high. Once almost smoking, add the chicken skin-side down. Cook for 2-3 minutes until grill marks appear, turn and repeat. (Do this in batches if needed.) Transfer the chicken to the oven and cook for 25 minutes or until cooked through.
%comment%
2 Replies
reply
Thank you, your comment is under review and will be posted as soon as approved
Lunch
American, Chicken, Grilled, "main dish"