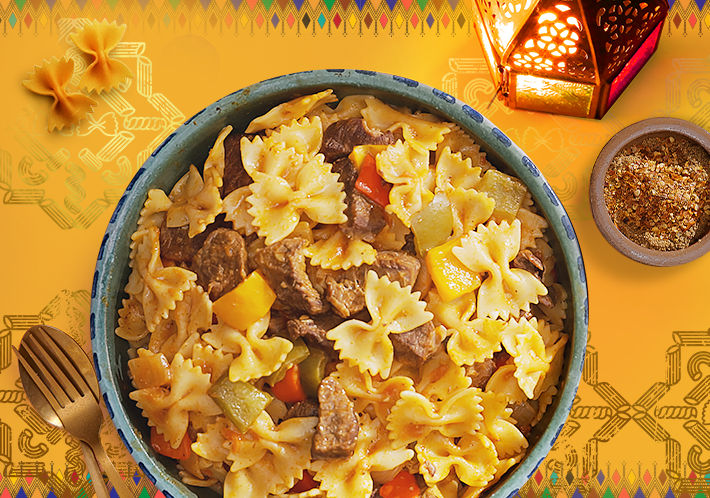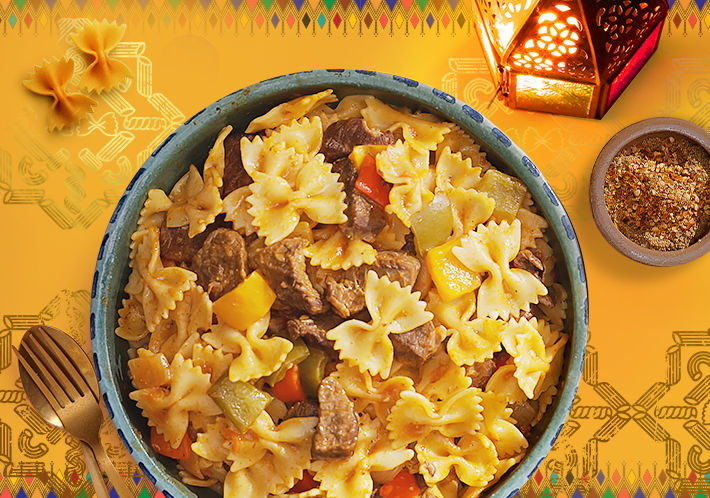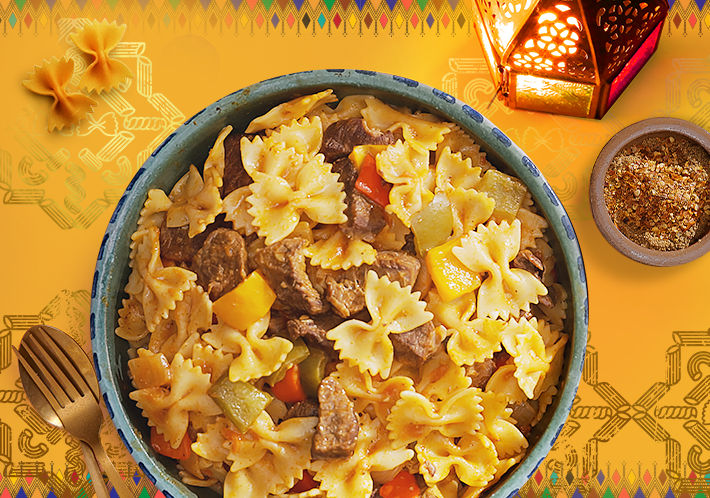 Pasta Meat Mukalkal
This recipe is as beautiful to look at as it is to taste! A favourite from Asir, this Mukalkal has been elevated with this pasta fusion.
Pastapedia
Recipe by: Pastapedia
1

Heat oil and ghee in a deep pan Add meat, stiring from all sides until the meat changes color. Add onion and garlic, stiring for 2 minutes. Add the bell peppers, and keep stirring for another 3 minutes.

2

Add tomatoes and season with cumin, salt and pepper. Stir for 2 minutes, then add 2 ½ cups of water. Cover and cook for 45 minutes until the meat is cooked.

3

Add pasta and cook for another 8 minutes. Garnish with parsley and serve hot.
%comment%
2 Replies
reply
Thank you, your comment is under review and will be posted as soon as approved
Dinner
Meat, Mukalkal, Pasta