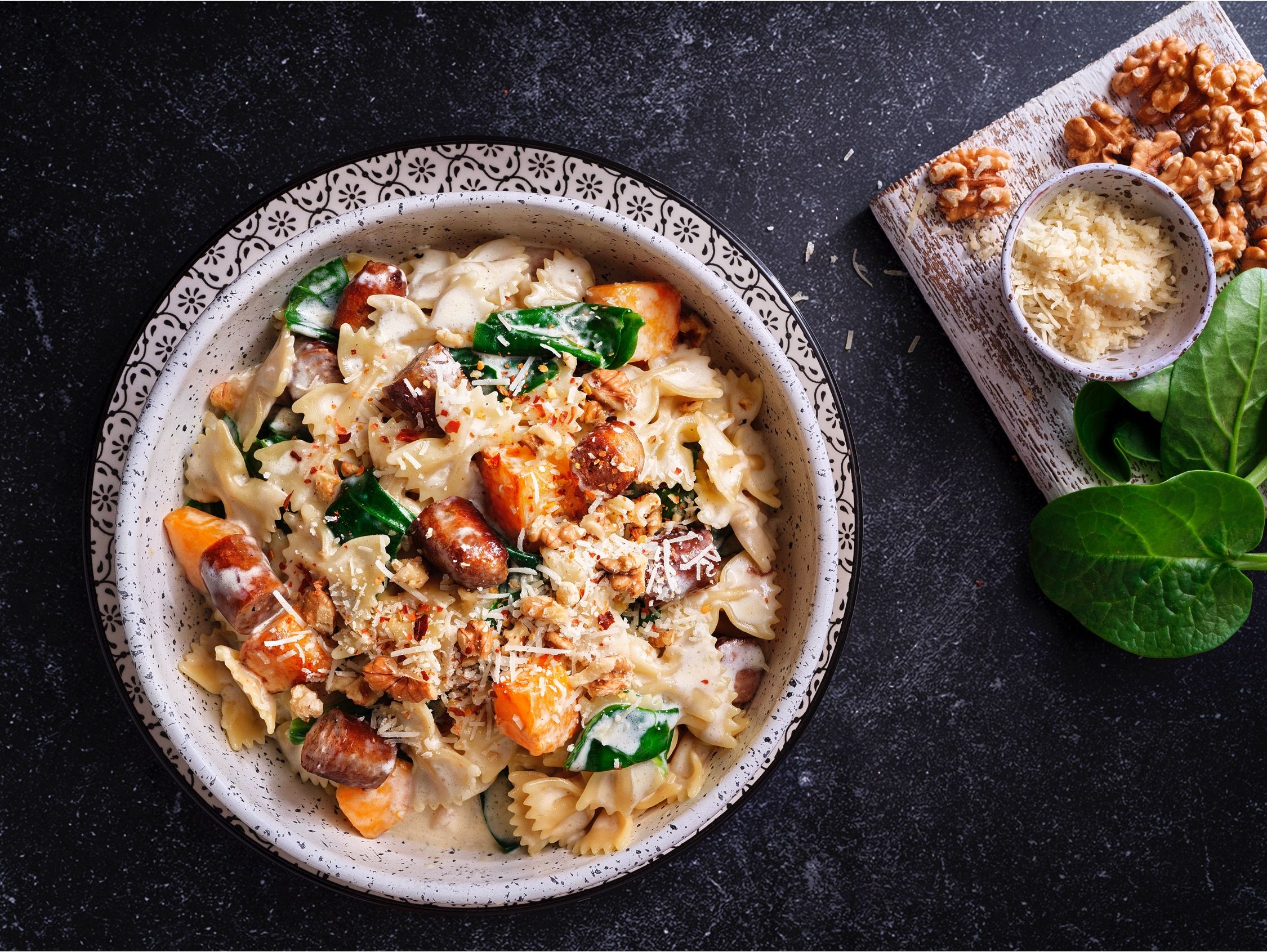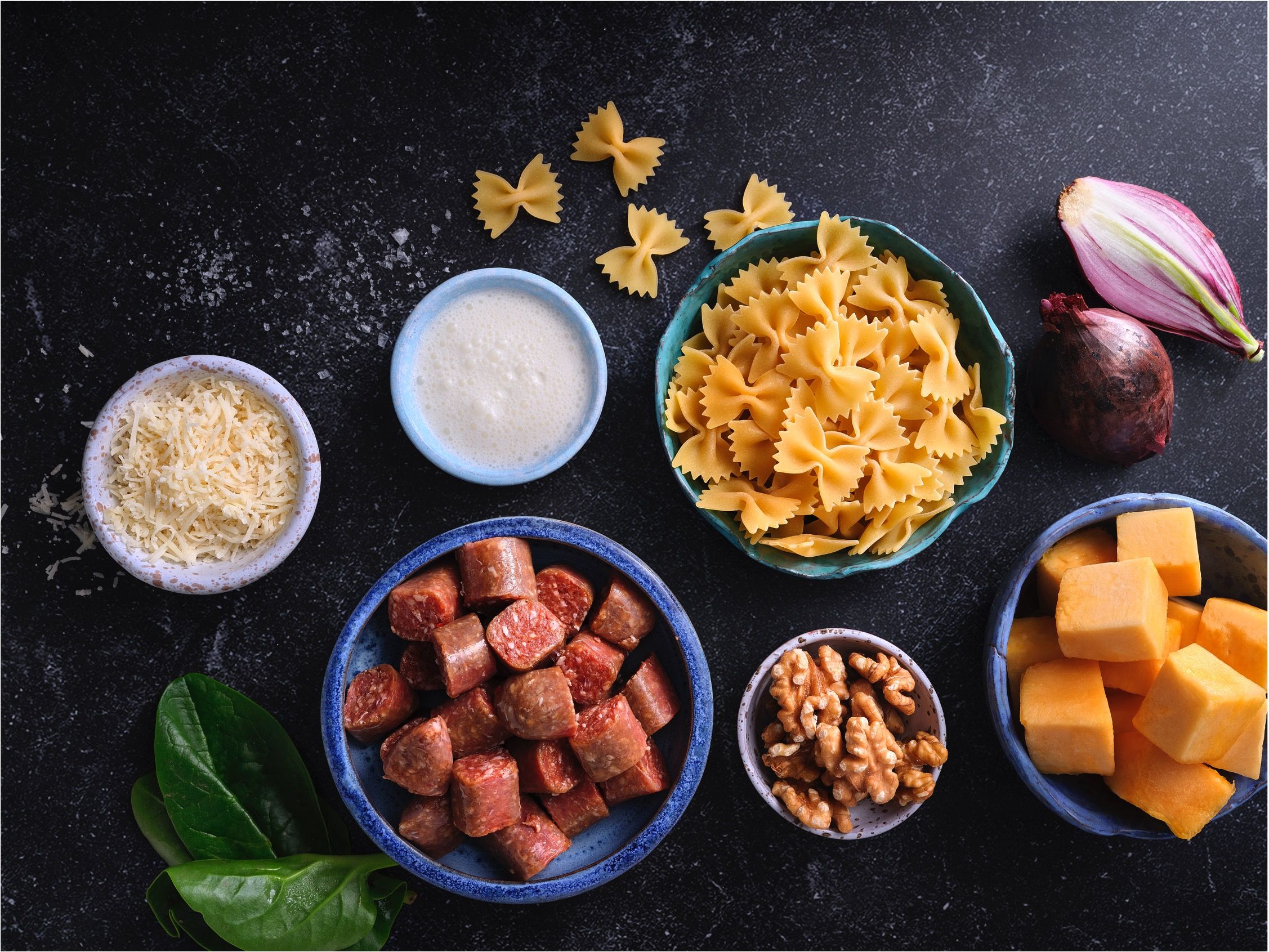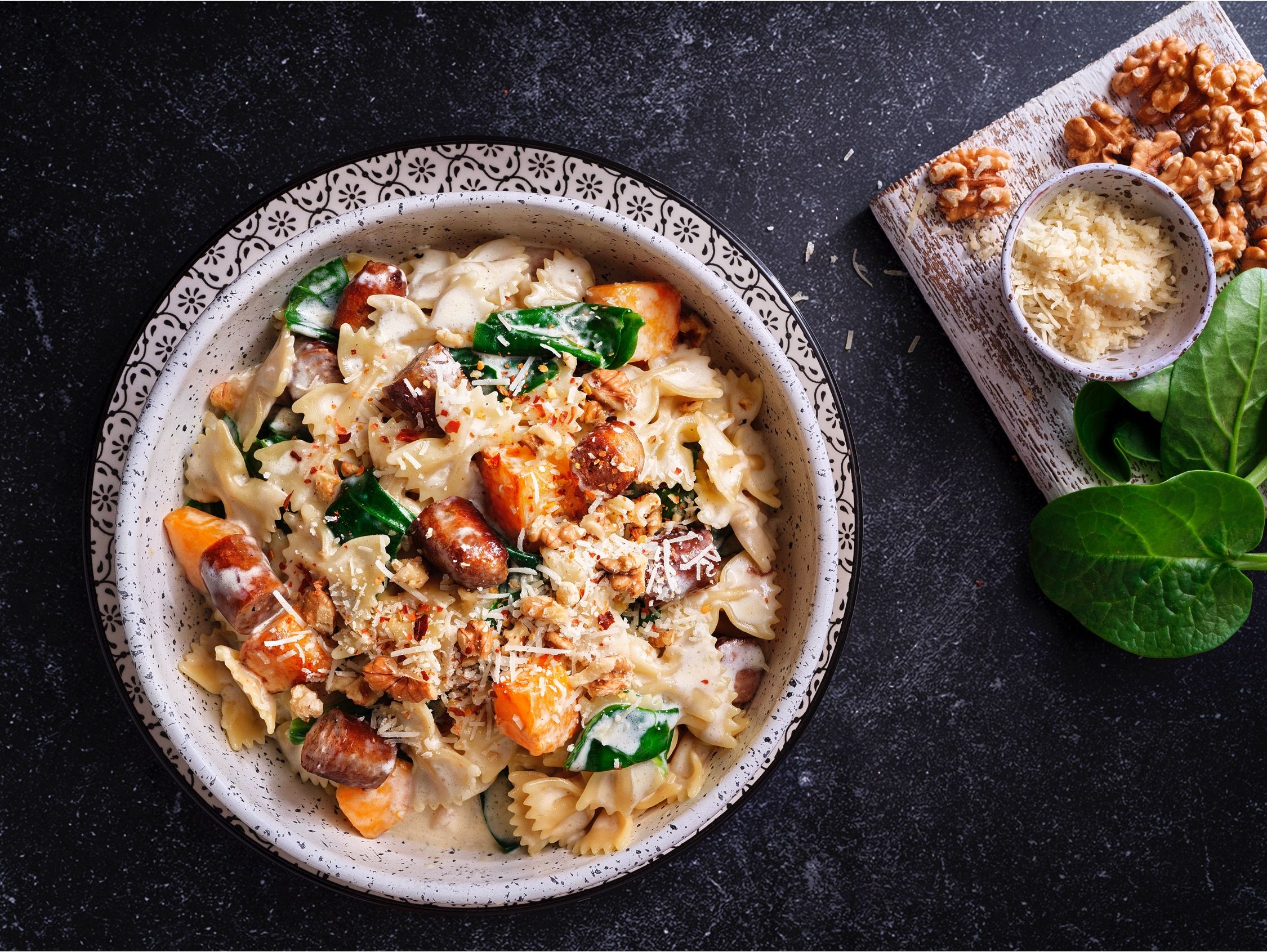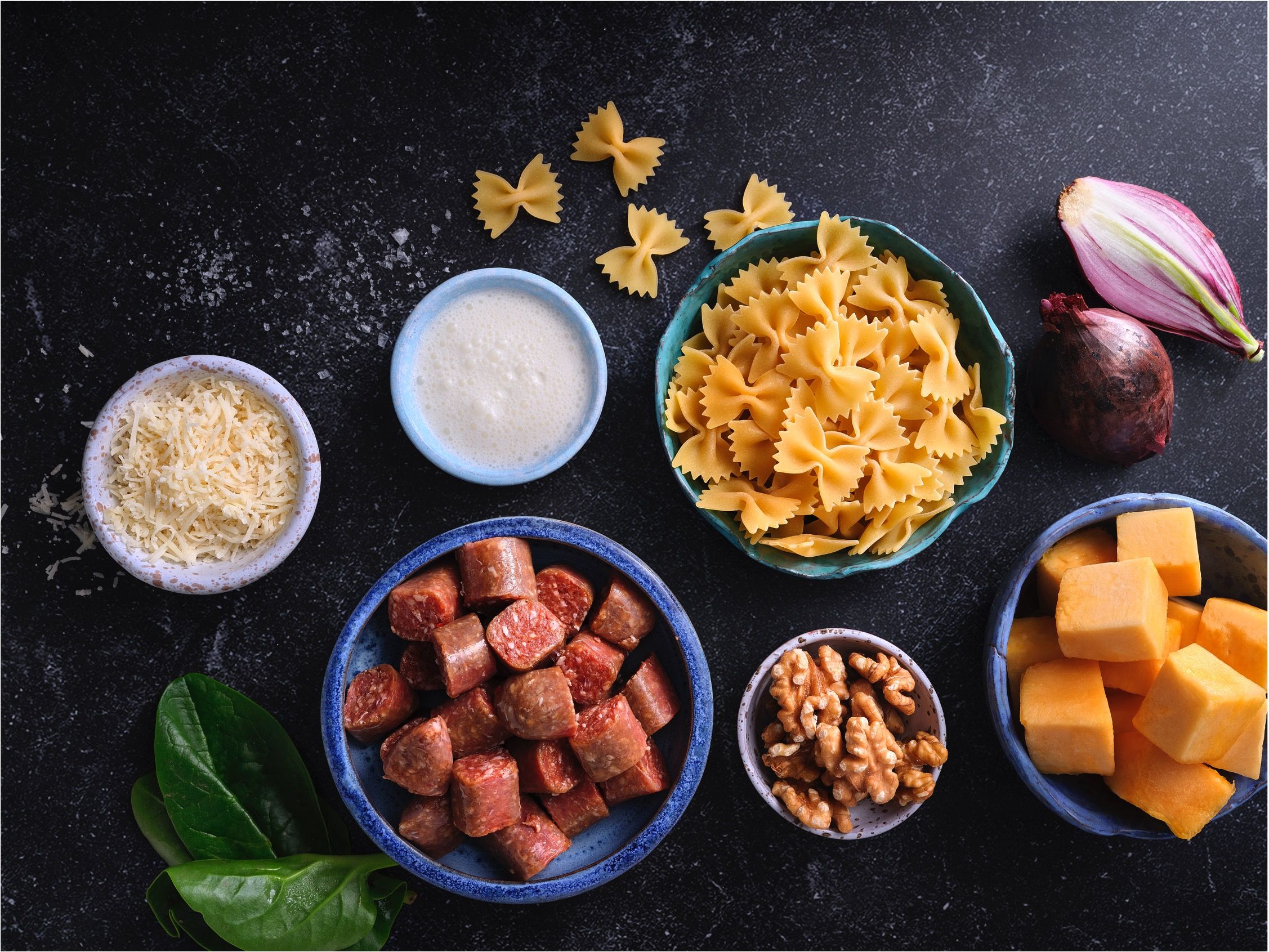 Pumpkin Pasta with Sausage and Spinach
Looking for something warm and healthy? This sweet and creamy pumpkin, sausage and spinach farfalle pasta makes for a hearty and healthy meal.
Pastapedia
Recipe by: Pastapedia
1

Preheat the oven to 200 C.

2

In a large bowl, toss pumpkin and onion with 2 tbsps. olive oil, salt and pepper.

3

Spread the pumpkin on a baking sheet in one layer, without overcrowding. Overn roast for 30 minutes. Remove and set aside.

4

Meanwhile, cook the pasta as per the instructions on the pack. Drain, reserving 1 cup of pasta water.

5

In a large pan, heat the remaining oil. Add the beef sausage, and cook for 8-10 minutes, stirring regularly, or until it's cooked through.

6

Add garlic and chili and stir until softened. Then, add spinach and cook until it starts to wilt.

7

Add cooking cream then ⅔ of parmesan and stir until smooth. Add your roasted pumpkin and season with salt and pepper.

8

Toss pasta with sauce, loosening with a little cooking water, if needed.

9

Serve garnished with parmesan and walnuts.
%comment%
2 Replies
reply
Thank you, your comment is under review and will be posted as soon as approved
Dinner
Pasta, Pumpkin, Sausage, Spinach