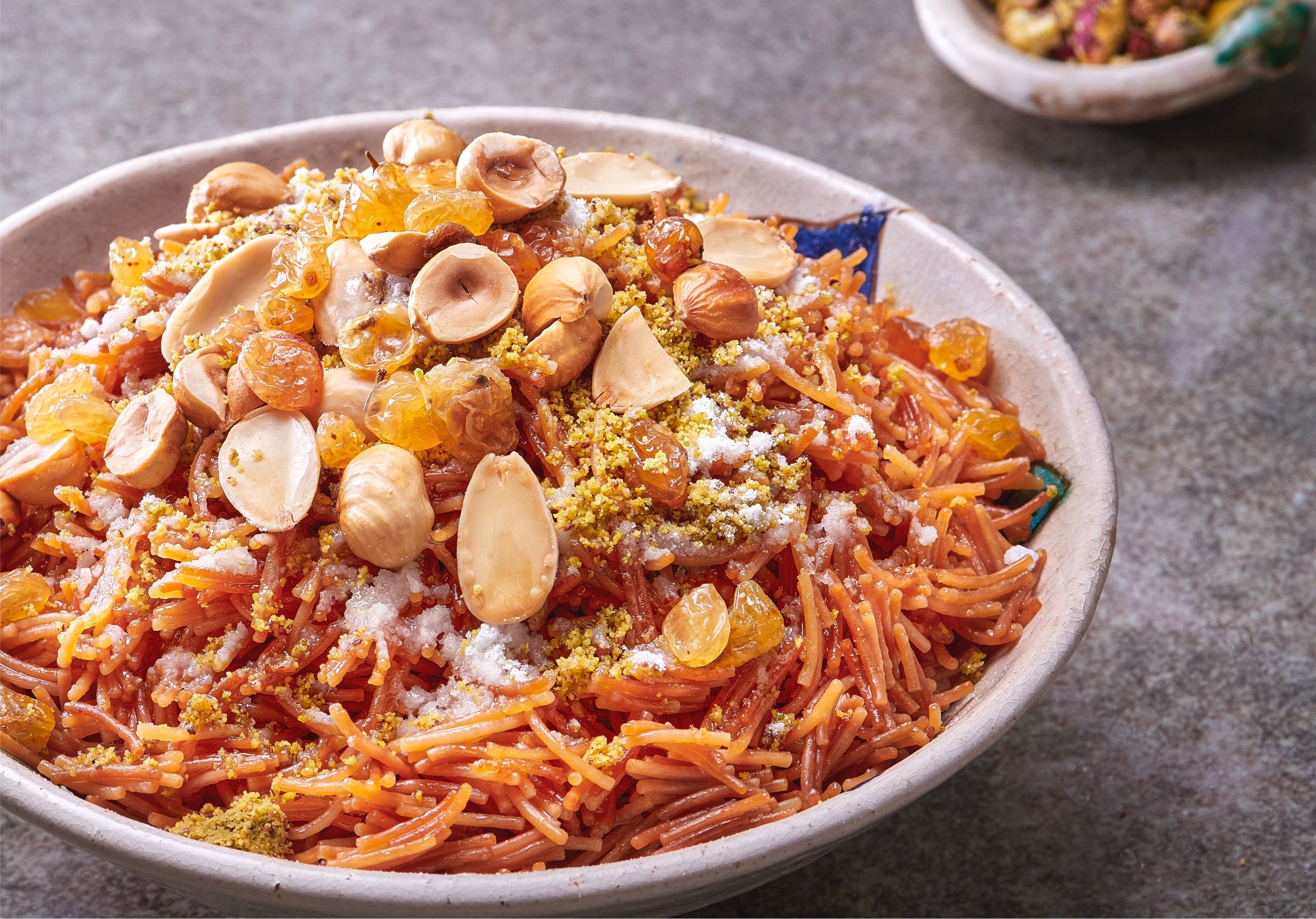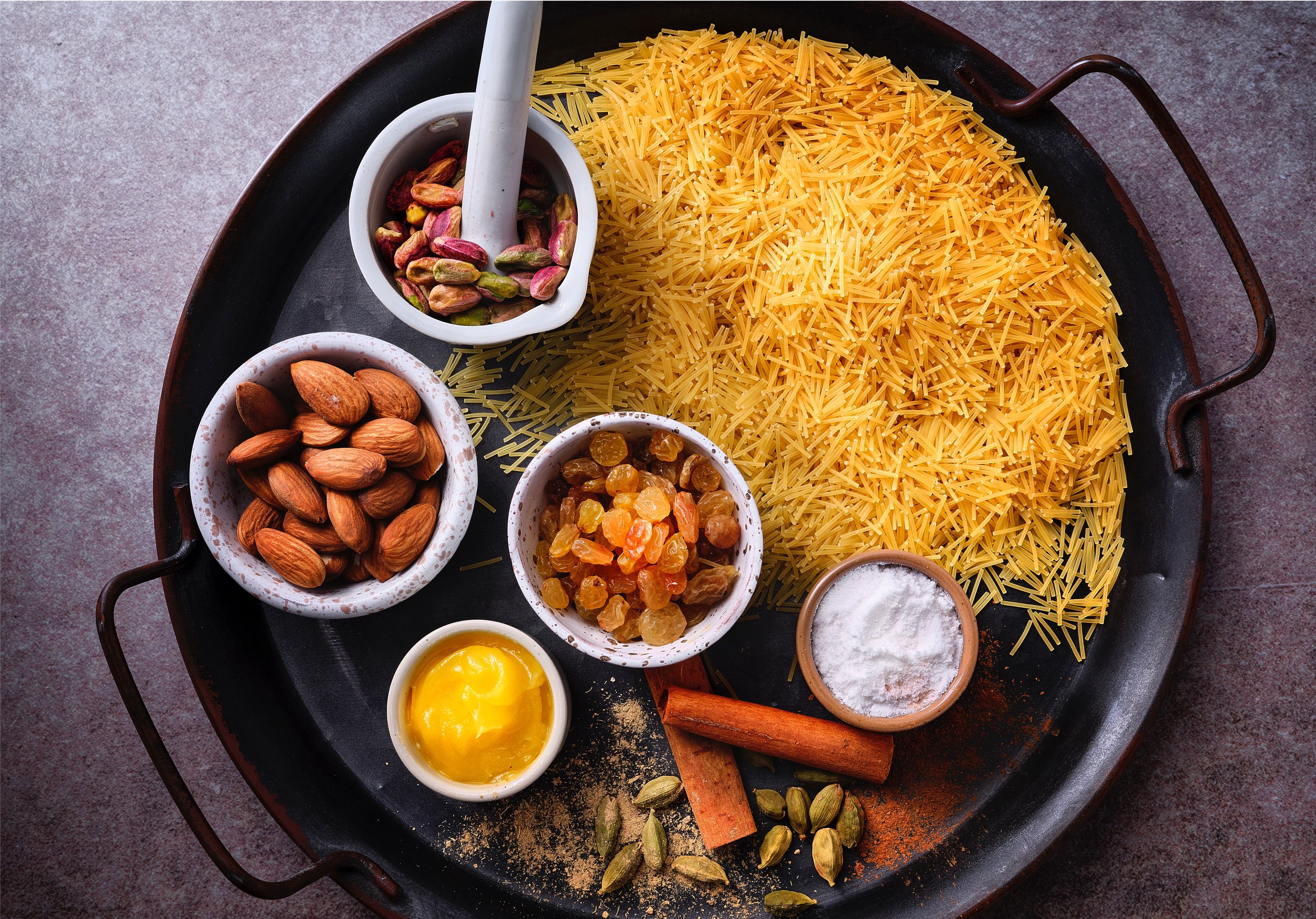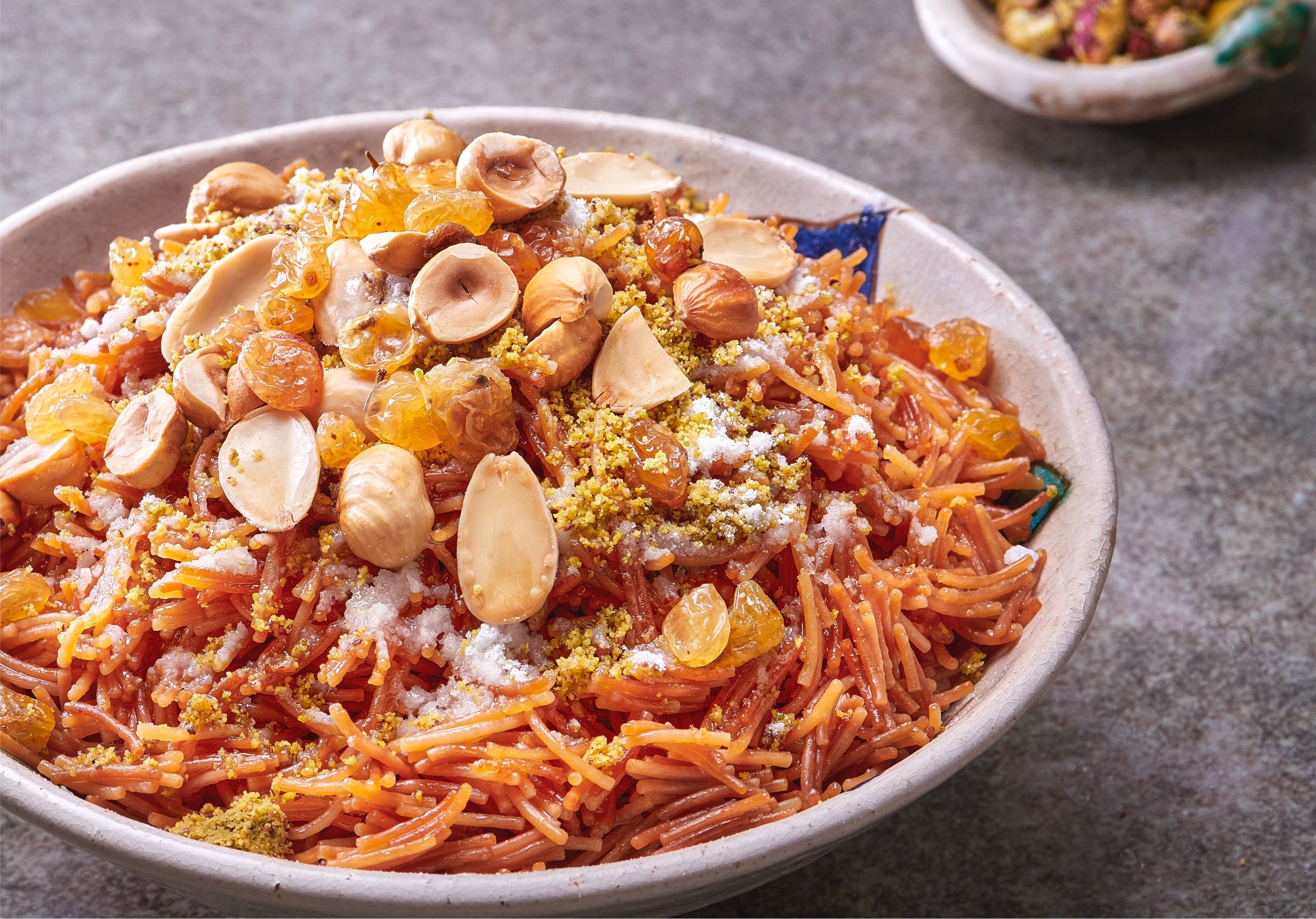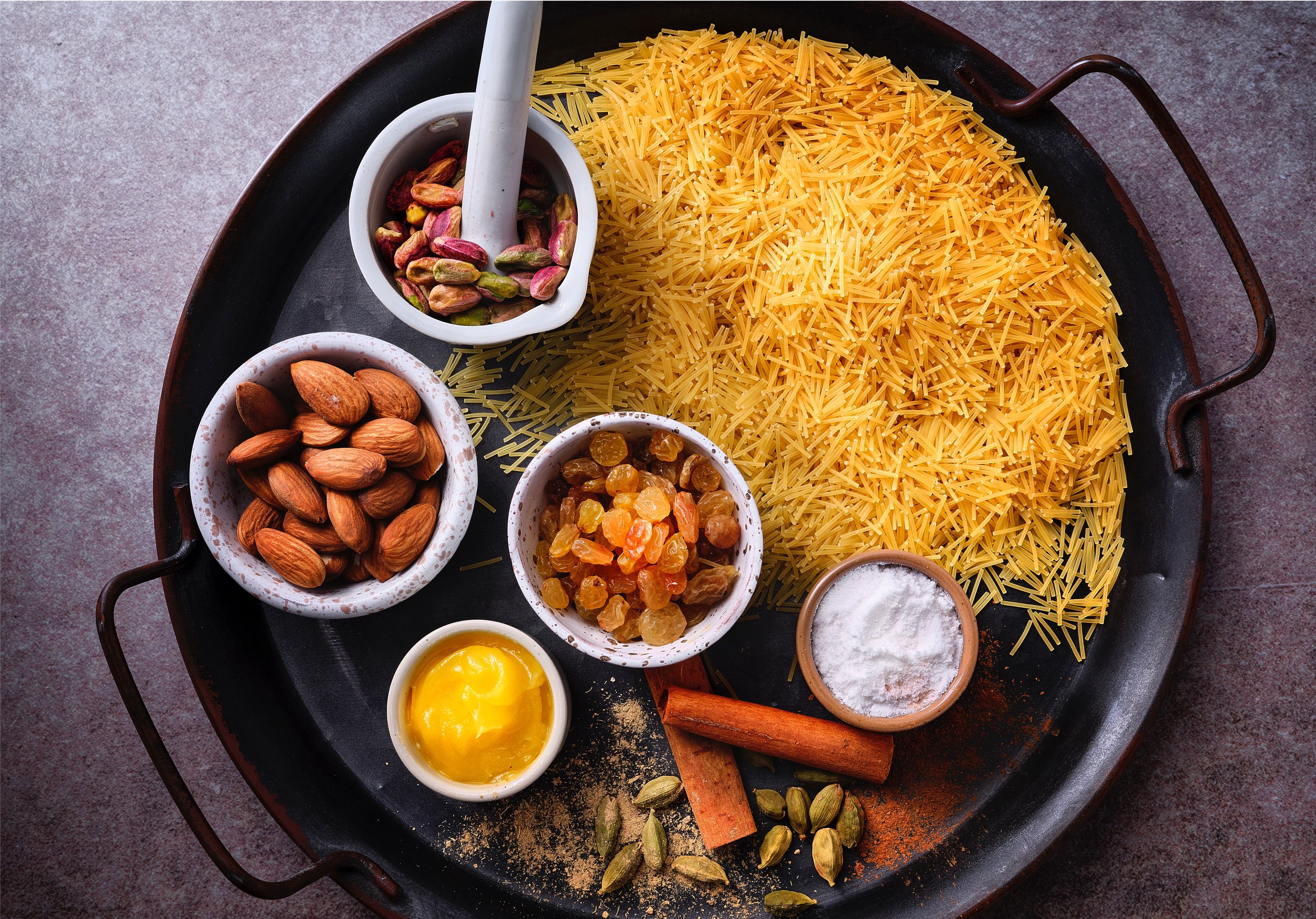 Vermicelli with sugar and nuts
Who says pasta can't be sweet? opped with sugar powder, pistachio powder, and a golden blend of hazelnuts and almonds - this dish is bold, unexpected, and oh-so-tasty!
Pastapedia
Recipe by: Pastapedia
1

In a nonstick pan, heat oil and 2 tbsp of ghee. Then, add vermicelli and fry until light brown. Cover with water, and leave to cook over medium heat until cooked all over. Leave to cool for 5 minutes.

2

Heat the remaining ghee in a small skillet. Then, add hazelnut, almonds, raisins, cinnamon and cardamom. Fry until golden, then remove and set aside on kitchen paper.

3

Add the vermicelli onto a serving plate, sprinkling sugar powder and pistachio powder on top. Add the fried nuts and serve.
%comment%
2 Replies
reply
Thank you, your comment is under review and will be posted as soon as approved
Desserts
nuts, pasta, sugar, Vermicelli