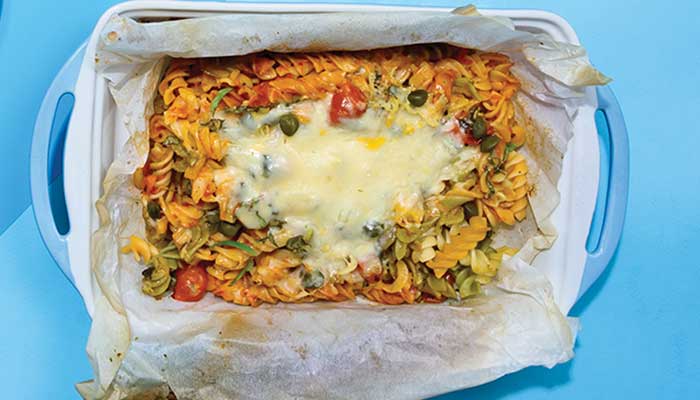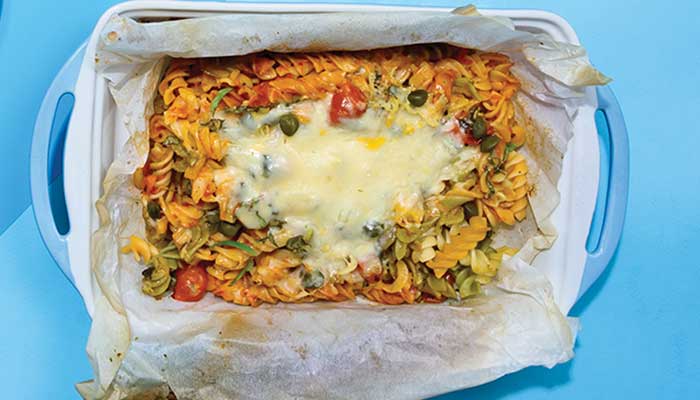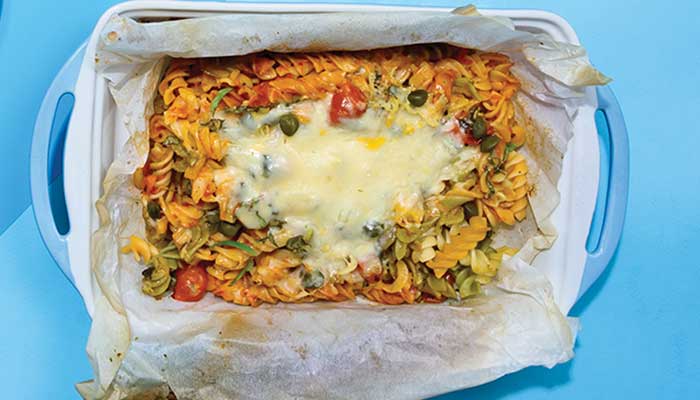 Baking Sheet Pasta
This recipe is made for those busy weeknights when time is short but you still want to whip up a homemade meal. Our baking sheet pasta is big on flavour but not on effort; spread the easy-to-put together pasta sauce out on a baking sheet in an even layer, pop in the oven and your work is done. The added bonus is that the dish requires minimal washing up, too.
Goody Kitchen
Recipe by: Goody Kitchen
1

 Heat the oven at 180oC.

2

In a large pan over medium heat, place the oil, parsley, and garlic; and sauté-fry them for about a minute, while taking care not to burn the garlic. Add the tomatoes, chicken stock, salt, and pepper, and let the mixture boil; stirring constantly. Once the mixture is boiled, reduce the heat and leave the mixture over low heat for a period between about 15 – 20 minutes; until it is incorporated; stirring from time to time.

3

 Boil the pasta according to the instructions mentioned on the pack; then drain it and put it aside. Once it is boiled, keep some of the water used in the boiling aside.

4

Add the pasta to the sauce, then add some of the boil water when needed, and stir them together. Prepare the baking sheet in the form of bags, and place the pasta inside it. Sprinkle it with cheese, capers, and basil.

5

In an oven sheet, place the baking sheet and place it in the oven for about 8 – 10 minutes, then take out the sheet.
%comment%
2 Replies
reply
Thank you, your comment is under review and will be posted as soon as approved
Lunch
American, Fusilli, "main dish", Pasta