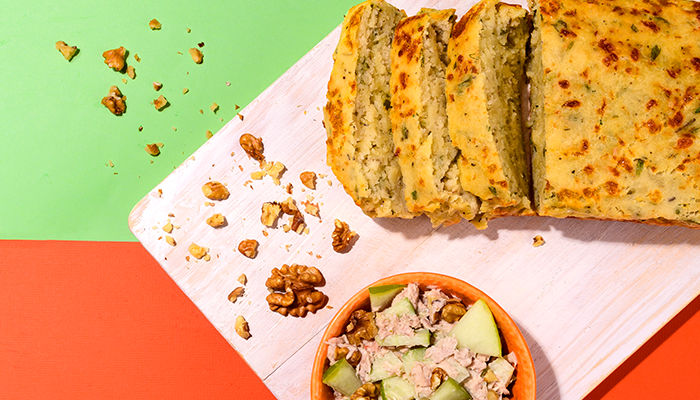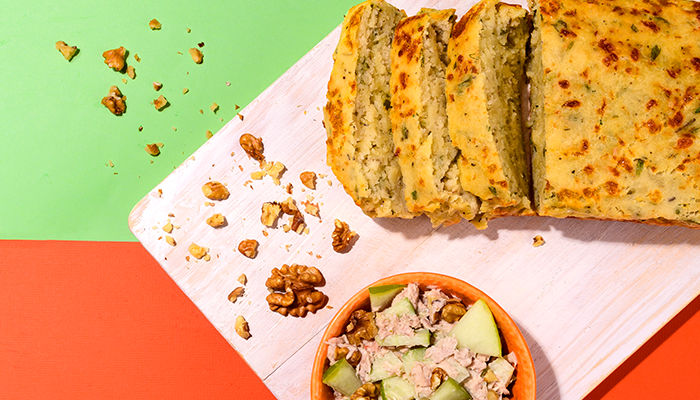 Tuna and Mayonnaise Quick Bread
The tasty Quick Bread with Tuna and Mayonnaise meal with its distinct taste and nutritional value for you and your family
Goody Kitchen
Recipe by: Goody Kitchen
1

Heat the oven at 180oC.

2

In a mixing bowl, mix all the ingredients using a wooden spoon; then pour the mixture in cups or oven sheet. Sprinkle the oil using the spray and place it in the oven for 35 – 45 minutes.

3

In a deep bowl, mix all the tuna filling ingredients with each other, and serve with warm bread.
%comment%
2 Replies
reply
Thank you, your comment is under review and will be posted as soon as approved
Brunch
salmon, Sandwich, Tuna