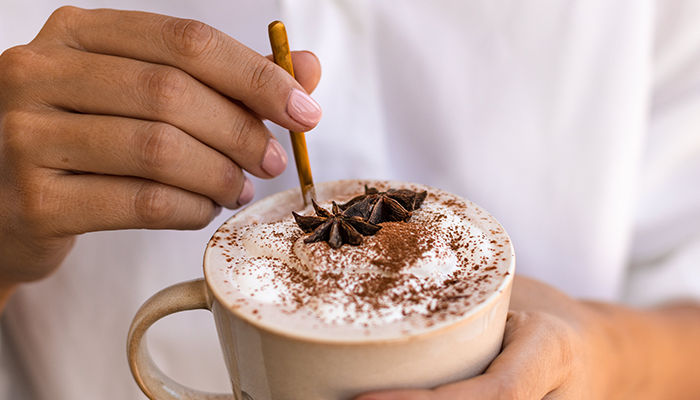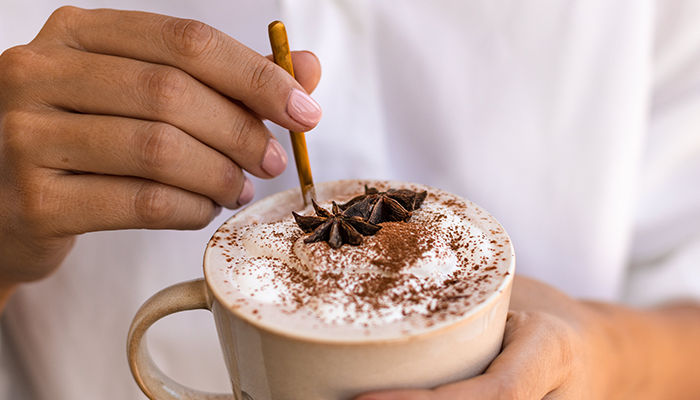 Chai-Spiced Hot Chocolate
The ultimate fall drink! This spiced, warming chai hot chocolate is topped with whipped cream for a drink that's perfect for the cooler weather
Goody Kitchen
Recipe by: Goody Kitchen
1

Whisk together the cocoa powder, cinnamon, all spice, clove, ginger and cardamom in a small bowl. Whisk in 4 tbsp milk until a paste forms.

2

Place the remaining milk into a saucepan and whisk in the paste. Bring to a gentle simmer whisking gently, for 3-4 minutes.

3

Pour into a mug and top with the cream, star anise and fresh nutmeg.
%comment%
2 Replies
reply
Thank you, your comment is under review and will be posted as soon as approved
Drinks
American, Chocolate, cinnamon