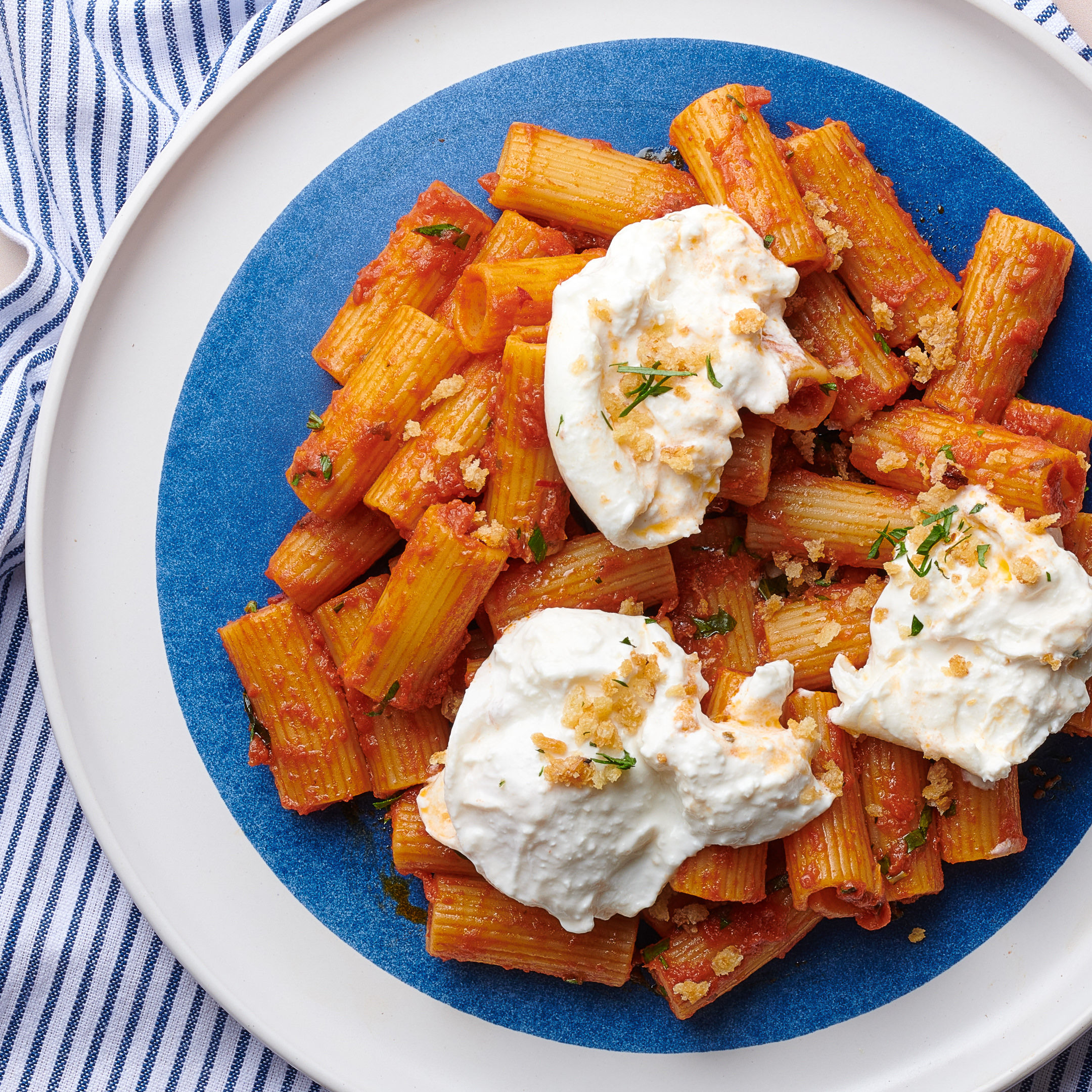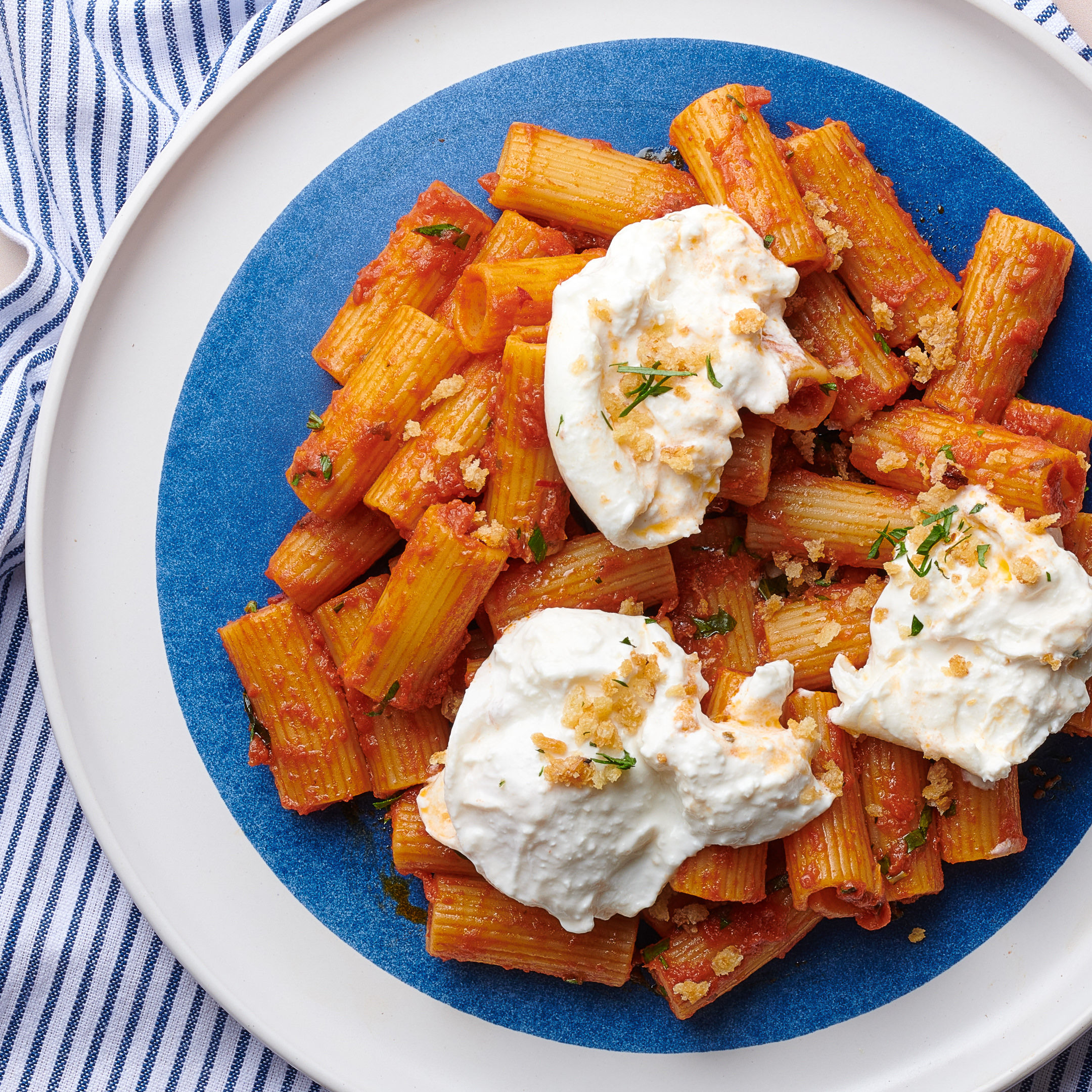 Mediterranean pasta with burrata and spicy pangrattato
Pangrattato is a staple in Italian kitchens. It's made with dried breadcrumbs and flavoured with ingredients like chilli flakes, parsley and lemon to add a crunchy, fresh finish to your pasta dishes. We've paired it with burrata to complement the spicy, sweet tomato and red pepper sauce.
Goody Kitchen
Recipe by: Goody Kitchen
1

Preheat the oven to 180°C. Put the red peppers, shallots, tomatoes and garlic on a roasting tray. Drizzle with 2 tbsp oil then roast for 45 or until the skins are blistered. Transfer to a blender or food processor then blitz until smooth. Add the olives, capers, blitz again and season with salt and pepper. Pour into a saucepan and keep warm.

Cook the pasta in boiling salted water until al dente, saving 1 cup pasta water.

2

While the pasta cooks, make the pangrattato. Set a frying pan with the remaining 1 tbsp olive oil over a medium heat. Add the breadcrumbs and toss to coat. Cook for 1 minute then add the garlic. Cook for 1 minute more, stir in 2 tbsp parmesan, the chilli flakes, the lemon zest and the remaining chopped herbs. Season and set aside.

3

Toss the pasta in to the warm pepper sauce then add the 50g parmesan and a splash of the cooking water. Stir to coat really well.

4

Transfer to a large serving bowl and place the burrata in the middle.. Break the burrata open with a knife, drizzle with olive oil and season with black pepper to serve. Serve the pangrattato on the side for sprinkling.
%comment%
2 Replies
reply
Thank you, your comment is under review and will be posted as soon as approved
Dinner
olives, parsley, Pasta