Love at First Sight
March 4, 2021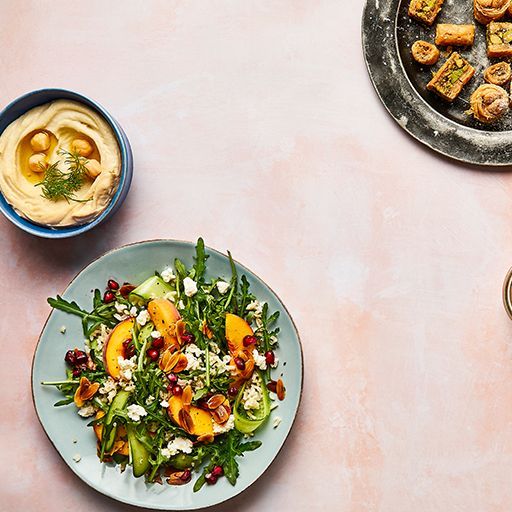 Clever ideas that are guaranteed to make your dishes not only taste delicious but look scrumptious too!
Goody Kitchen
author
Think texture for that wow factor Particularly for salads and grain-based dishes, it's a good idea to consider colour, texture and how ingredients complement each other. Start with a plain base (this could be rice, quinoa or couscous) then accessorise around it. Add pops of colour and texture by overlapping tomato, creamy avocado, crunchy apple or ripe peaches. Follow with a crisp element (we like toasted Arabic bread, Goody Chick Peas, Goody Whole Kernel Golden Corn, toasted nuts or seeds) and finish with torn herbs, crumbled feta and Goody Sliced Green Olives.
Add height and icing When it comes to sweet treats, a final flourish of icing sugar always helps, as does adding a little height. To see what we mean, rather than presenting them flat, layer your favourite cookies, small cakes and pastries on top of each other in varying height levels on a platter, then dust with a snowfall of icing sugar and a generous drizzle of Goody Arabic Sweet Syrup.
Finishing touches go a long way to making savoury dishes look instantly more delicious (and they make them taste even better, too). Next time you're plating up, try sprinkling your dish Garnish, garnish, garnish with brightly coloured spices, nuts (pistachios are perfect), olives (Goody Pimiento Stuffed Olives are ideal), pretty pomegranate seeds orthe zest of lemon, lime or orange

.

Give it a swirl It pays to give ready-prepared items extra pizzazz when it comes to presentation and flavor. Add a squeeze of Goody Rosemary or Lemon Mayonnaise to a dip and spread, then decant into a pretty bowl and use the back of a spoon to create a swirled effect. Perk things up further with a drizzle of olive oil and a dusting of dukkah, sumac, paprika or za'atar

.